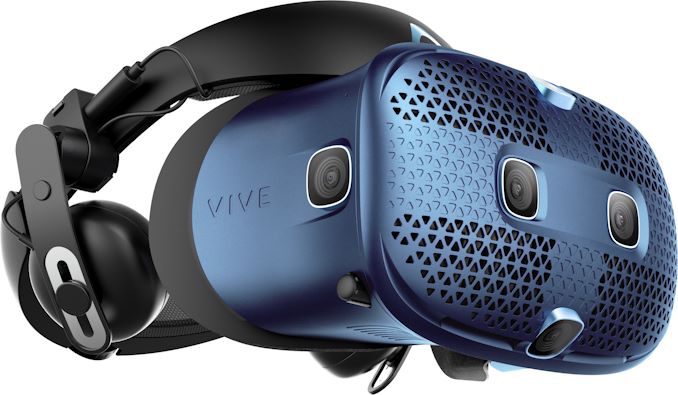 HTC this week announced final specifications as well as availability date of the Vive Cosmos, its next-generation tethered VR headset, which promises numerous improvements along with modularity for further upgrades. Among the key features of the Vive Cosmos are higher resolution displays, full 6DoF inside-out tracking built around six cameras and integrated sensors, a lower weight, as well as all-new knuckles-style controllers. The headset is available for pre-order now and will ship in early October.
Originally unveiled at CES early this year, the Vive Cosmos head mounted display (HMD) is equipped with two 3.4-inch RGB LCD screens, each offering a per eye resolution of 1440×1700 (2880×1700 combined resolution), a 90 Hz refresh rate, and a 110-degree field of view (officially, this is the same as the original Vive). On which note, HTC has been relatively mum on the optics used, though it has been confirmed that they're continuing to use Fresnel lenses.
As this is a tethered headset by default, in its standard configuration the HMD connects to a host PC using via DisplayPort 1.2 and USB 3.0. Alternatively, the VR HMD can be equipped with a WiGig-based wireless adapter from HTC.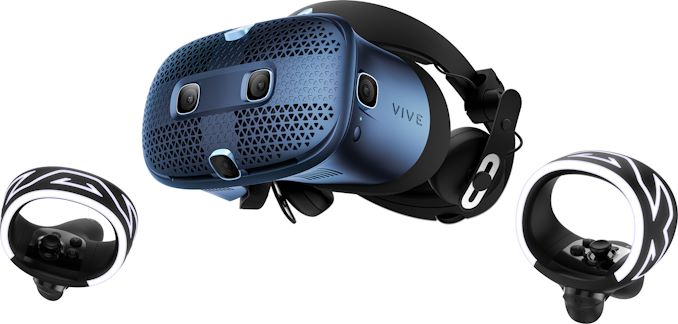 The VR headset comes with a built-in inside-out 6-degree-of-freedom (6DoF) positional tracking enabled by six cameras, a G-sensor, as well as a gyroscope, which is an important distinction from the original Vive (and Vive Pro), as it does not require any external sensors for tracking. This greatly simplifies the setup process and removes some of the friction from using the device, though as a realistic assessment it's unlikely to be quite as stable as using external sensors. Like all HTC Vive HMDs, the Cosmos has its own spatial audio-supporting stereo headphones as well as microphones.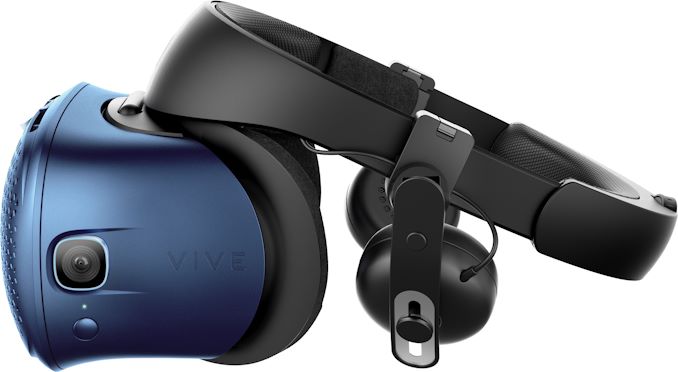 The new headset also comes with brand-new knuckle-style controllers, which are tracked by the HMD as part of its inside-out tracking. The controllers feature touch sensitivity, two application buttons, a trigger, a joystick, a bumper, and a grip button; all the common controls found on current-generation VR controllers. There is one notable caveat about the Cosmos controllers though: they are powered by two AA batteries and cannot be recharged from outside, which means that users will need to swap batteries after they get run down.

A unique capability of the Vive Cosmos is modular design of its front panel, which can be detached and replaced by another one, allowing upgrades and new features to be added. Fittingly, the very first 'mod' is the Vive Cosmos External Tracking Mod, and it is designed to allow the headset to be tracked externally using the SteamVR ecosystem's existing Lighthouse base stations (though this also means the Cosmos controllers cannot be used). This one will be available in Q1 2020 for under $200.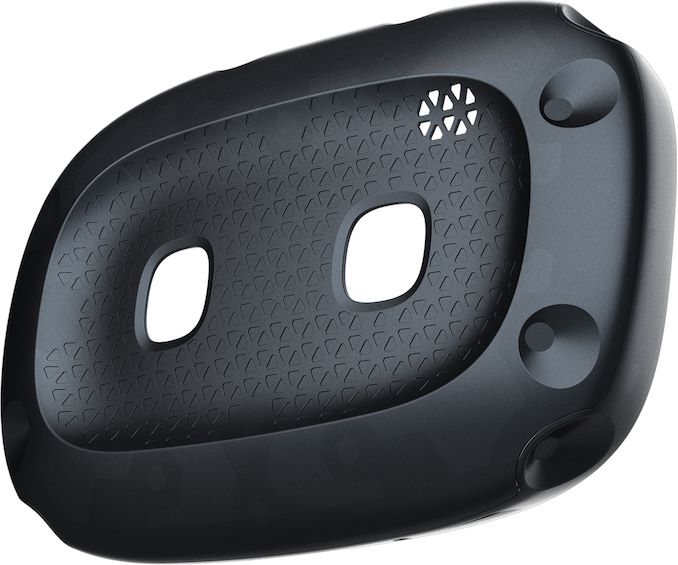 The new HTC Vive Cosmos has a lower weight compared to its predecessors, the manufacturer says without elaborating. Meanwhile, the HMD continues to use a headstrap similar to that of the Vive Pro, with a sizing dial and enhanced ergonomics that balance the weight for added comfort.
HTC's Vive Cosmos VR headset will be launching on October 3rd for $699. However for anyone looking to get started right away, HTC has already started taking pre-orders this week.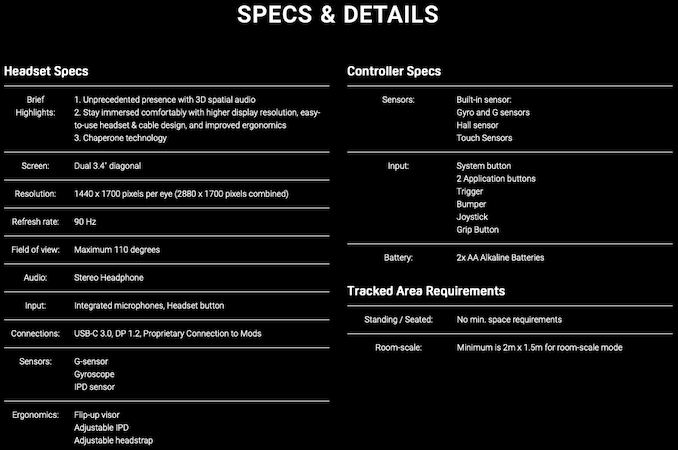 Related Reading:
Source: HTC