EUVL
One of the overriding central messages to TSMC's Technology Symposium this week is that the company is a world leader in semiconductor manufacturing, especially at the leading edge process technology. To further hit the message home, TSMC showcased a slide indicating where it stands in relation to others: by using a combination of public ASML statements and their own internal purchase sheets, TSMC predicts that they have ~50% of all the active EUV machines installed worldwide. Beyond that, the company also has a number of ~60% for cumulative EUV wafer production. Current known public EUV processes from the big fabs include TSMC's 7+ and N5, as well as Samsung's 7LPP (and anything below), with Intel's EUV efforts only entering in its own 7nm portfolio next...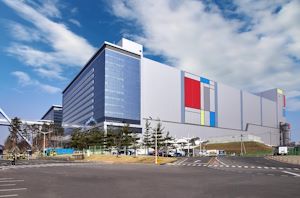 Samsung is on track to start volume production of DDR5 and LPDDR5 memory next year using a manufacturing technology that will take advantage of extreme ultraviolet lithography (EUVL). In...
20
by Anton Shilov on 3/25/2020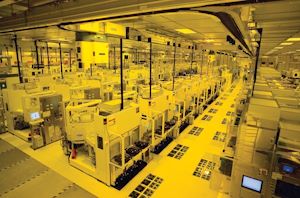 With transistor shrinks slowing and demand for HPC gear growing, as of late there has been an increased interest in chip solutions larger than the reticle size of a...
17
by Anton Shilov on 3/4/2020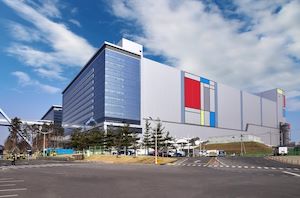 Samsung Foundry has started mass production of chips using its 6LPP and 7LPP manufacturing processes at its new V1 fab. The new facility employs one of the industry's first...
29
by Anton Shilov on 2/20/2020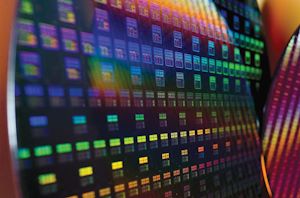 ASML shipped 26 extreme ultraviolet lithography (EUVL) step-and-scan systems to its customers last year, and the company plans to increase shipments to around 35 in 2020. And the ramp-up...
22
by Anton Shilov on 1/23/2020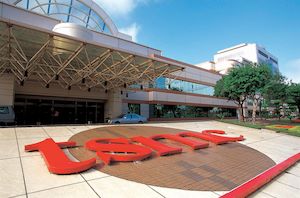 TSMC is on track to begin high-volume production of chips using its 5 nm technology in the coming months, the company said in its conference call last week. While...
40
by Anton Shilov on 1/22/2020
TSMC's 5 nm (N5) manufacturing technology is projected to provide significant benefits when it comes to performance, power, and area scaling, which is why the contract maker of semiconductors...
27
by Anton Shilov on 10/23/2019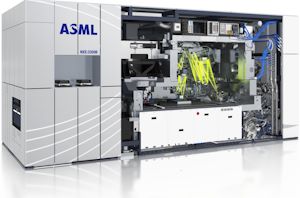 Between the smartphone revolution, cloud computing, and the Internet of Things, the demand for cutting-edge chips has never been higher. And if you have any doubts about that, then...
46
by Anton Shilov on 10/16/2019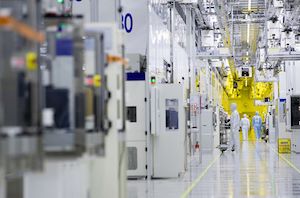 Samsung Foundry formally started to produce chips using its 7LPP (7 nm low power plus) fabrication process last October and has not slowdown development of its manufacturing technologies since...
42
by Anton Shilov on 7/31/2019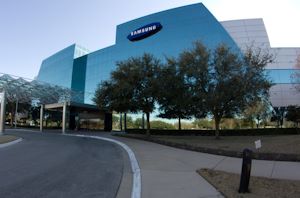 Samsung Foundry this week announced that it has completed development of its first-generation 5 nm fabrication process (previously dubbed 5LPE). The manufacturing technology uses extreme ultraviolet lithography (EUVL) and...
21
by Anton Shilov on 4/17/2019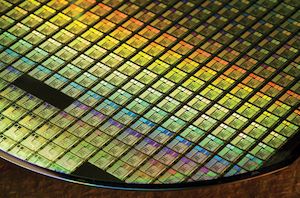 ASML said last week that it planned to ship 30 extreme ultraviolet scanners in 2019, up significantly from 2018. The plan is not surprising, as demand for EUV lithography...
17
by Anton Shilov on 1/28/2019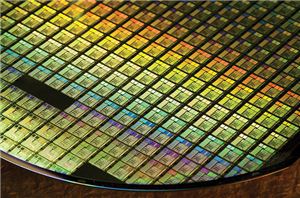 TSMC last week announced that it had started high volume production (HVM) of chips using their first-gen 7 nm (CLN7FF) process technology. The contract maker of semiconductors says it...
63
by Anton Shilov on 4/24/2018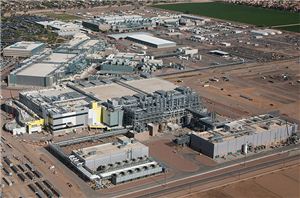 Intel this week announced plans to bring its Fab 42 online to produce semiconductors using a 7 nm fabrication process. It will take three to four years, and the...
24
by Anton Shilov on 2/9/2017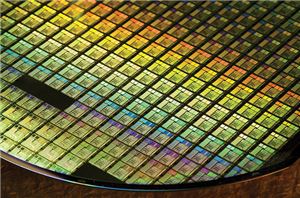 At the recent annual SPIE Advanced Lithography conference, Intel, TSMC and other leading semiconductor companies said that significant strides have been made in extreme ultraviolet lithography (EUVL) over the...
38
by Anton Shilov on 3/10/2016