Ryzen 9 3950X
During Computex 2019, Corsair unveiled its new Hydro X series - a new range of water cooling hardware that markts its first entry into custom water cooling market. The range offers CPU blocks for multiple sockets, multiple fittings, tubing types, and a pump/reservoir combo, allowing users can build a high-performance system with nearly all Corsair branded parts. We used the Corsair Hydro X series in our ASRock X570 Aqua review and built a full system to showcase what Corsair is offering, and here is a build log of that system.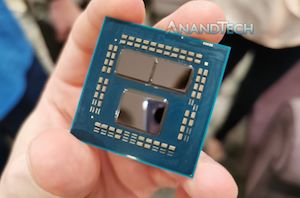 In a shock email late on Friday, AMD has released a statement to clarify the situation it is in with the manufacturing of its latest Ryzen processors. And, depending...
82
by Dr. Ian Cutress on 9/20/2019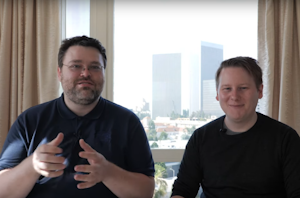 The last couple of weeks have been a blitz, with the Computex trade show in Taipei almost immediately followed by E3 in Los Angeles. In both instances, AMD...
35
by Dr. Ian Cutress on 6/14/2019