Qualcomm
Announced a few weeks ago, we're looking at the impressive performance and efficiency of the new Qualcomm Snapdragon 780G SoC, courtesy of Xiaomi's new Mi 11 Lite 5G mid-range phone.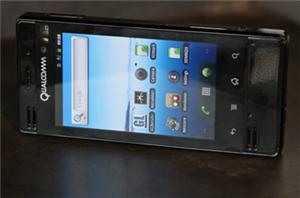 At both CES and MWC, Qualcomm teased us with their dual core Snapdragon SoC, the MSM8x60. First we saw it from afar, then they let us run tests on...
70
by Brian Klug on 3/30/2011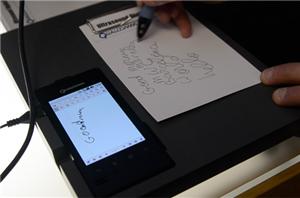 We've been talking about higher performance SoCs for quite a while now, but the number of applications for these things beyond making your UI faster is fairly limited today...
12
by Anand Lal Shimpi on 2/14/2011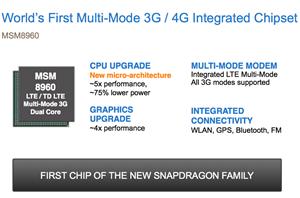 Last year Qualcomm told us about the MSM8960, its next-generation Snapdragon SoC based on a brand new microprocessor architecture. Today Qualcomm announced some more details on the architecture behind...
15
by Anand Lal Shimpi on 2/14/2011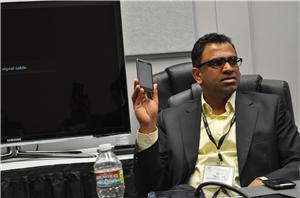 Qualcomm used CES to showcase their new dual-core Snapdragon parts, and they invited a group of bloggers to get their thoughts on the new chips. Qualcomm gave us a...
37
by Vivek Gowri on 1/12/2011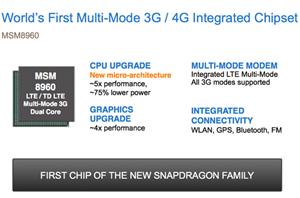 Earlier today Qualcomm briefed analysts on its Snapdragon SoC roadmap. The current Snapdragon is available in both 65nm and 45nm versions integrating a single Scorpion CPU core running at...
48
by Anand Lal Shimpi on 11/17/2010