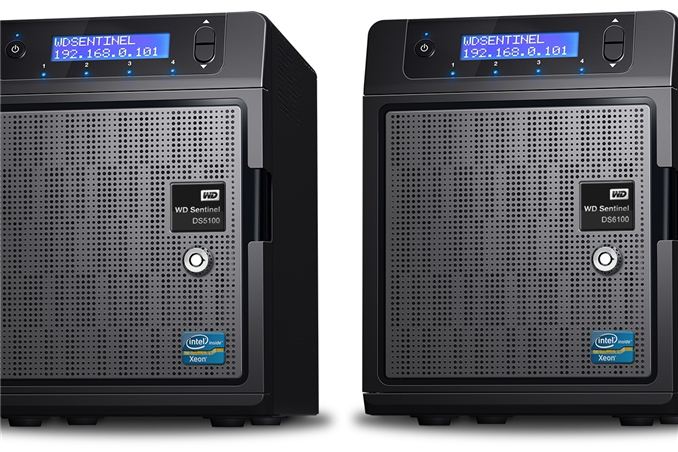 Western Digital's SMB / enterprise network storage lineup (the Sentinel series) has been based on the Microsoft Windows Storage Server platform. The most recent update to the Sentinel lineup was the RX4100 rackmount model. Like its desktop pedestal mount counterpart (DX4000), the RX4100 was also based on theh Intel Atom platform. Businesses looking for a network storage / server combination were not being served with these models. To gain a foothold in this niche, Western Digital is launching two S-series Sentinel models today, the DS5100 and DS6100.
The DS5100 and DS6100 are ultra-compact storage units also capable of acting as the first server / primary domain controller in a SMB setting. The Xeon CPUs and ECC RAM allow SMBs to run line-of-business applications reliably without compromising on NAS performance. The servers run Windows Server 2012 R2 Essentials. Data protection with backup and restore is available for up to 25 users and 50 devices. The servers come with WD Se enterprise hard drives pre-installed, and these can be accessed via the integrated RAID controller or Windows Storage Spaces. Time Machine support for Macs is also available.
The members of the WD Sentinel Storage Servers family are compared in the table below.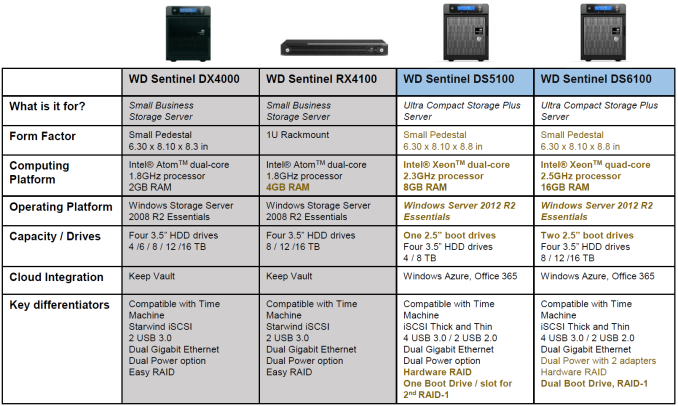 The most impressive aspect of the new members is the ultra-compact size. It will be interesting to see how Western Digital has been able to pack in Xeon-class performance while managing the thermals in a very small chassis less than 450 cubic inches in volume.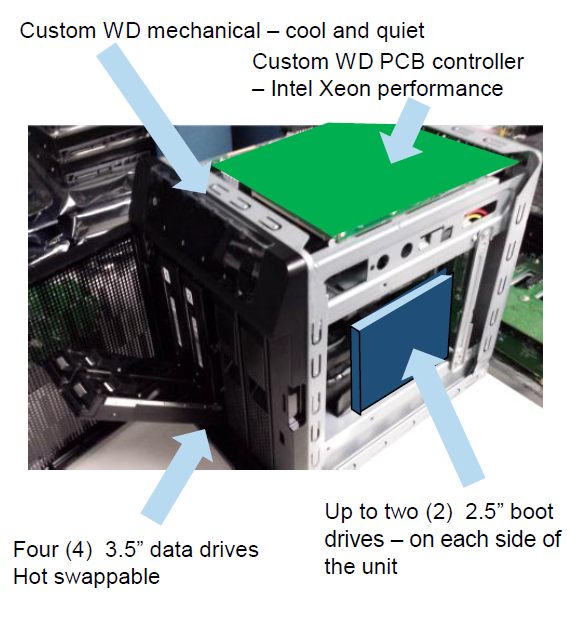 The WD Sentinel DS5100 comes in 4 and 8 TB varieties, with the former having a MSRP of $2560. The DS6100 is available with capacities of 8, 12 or 16 TB. The units are available today at CDW, PC Connection, Insight and through the usual VARs in the SMB / enterprise channels.