Plextor M5P Xtreme 256GB SSD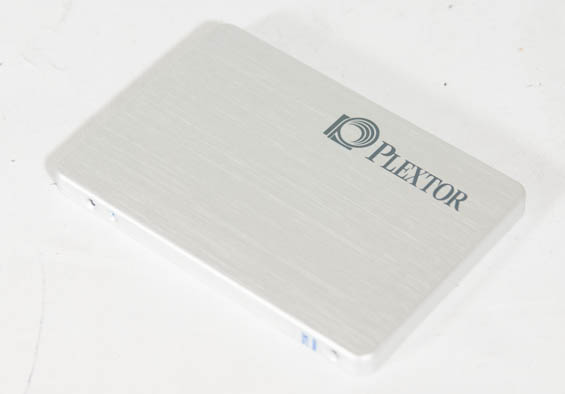 For this build we needed a fast SSD with enough capacity to hold our entire benchmarking suite, and Plextor was able to accommodate us. The M5P Xtreme we were sent is a 256GB SATA 6Gbps solid state drive with a 7mm height (as is becoming the norm), rated for sequential speeds of up to 540MB/sec reads and 460MB/sec writes, and a random read/write rating of 100,000/86,000 IOPS. It employs an enterprise class Monet 88SS9187 controller, and definitely met our needs during testing.
Our thanks to Plextor for this solid state drive.
Corsair AX1200i Power Supply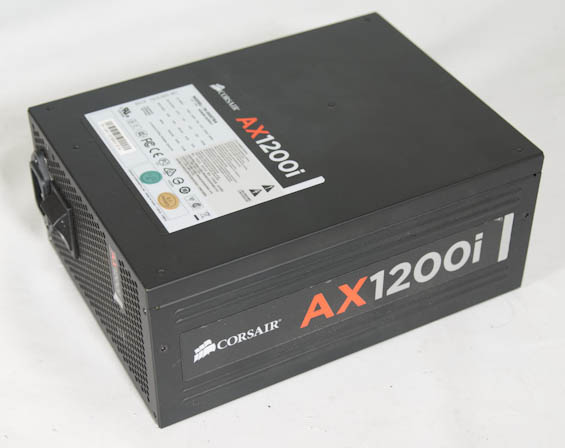 Truth be told, Corsair had provided me this power supply some time ago for testing with their Corsair Link software, and it's proven to be absolutely worthy for this build. The AX1200i is a fully modular, 200mm power supply rated for up to 1200 watts and 80 Plus Platinum certified, and it boasts one single, beefy 12V rail. When this unit is running at 30% or less load, the fan actually stops completely, but even under duress I found its fan noise to be negligible at worst. What makes it ideal, of course, is that it can easily supply the required current for two GTX 780s and an i7-4770K with plenty of overclocking headroom. The Corsair Link support is an added perk.
Our thanks to Corsair for this power supply.
Corsair Carbide Air 540 Enclosure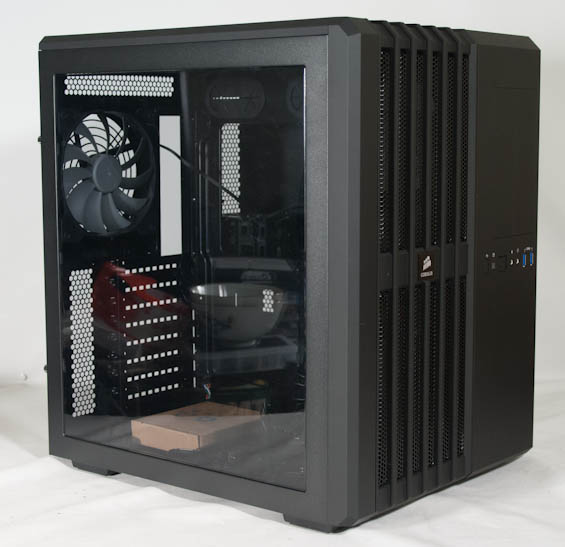 When it came to choosing a case, I really had my pick of the litter. You can plead favoritism, but honestly I've found Corsair's mid-to-high end offerings to be the most desirable for watercooling. Initially I'd planned on using the Micro-ATX Obsidian 350D, but then the Carbide Air 540 launched and I elected to go full ATX. In addition to just being a very interesting looking case, the Carbide Air 540 is perfect because it lets me test an air cooled system for comparison without having to use a case with middling air cooling performance. The case also supports a 360mm radiator in the front and a 240mm radiator in the top, giving a very healthy amount of cooling capacity when the switch to watercooling is made.
That, and like I said, it's just really neat.
Our thanks to Corsair for this enclosure.
Noctua NH-U14S Air Cooler
In order to prove the hypothesis we're entering into this review with, we need a control. Noctua's NH-U14S air cooler serves as that control; this cooler is incredibly quiet but also very efficient. This and its smaller sibling, the NH-U12S, are two of my favorite air coolers. Though they don't come cheap, they're awfully close to as good as you'll get on air if noise matters to you. The NH-U14S did not disappoint.
Our thanks to Noctua for this cooler.