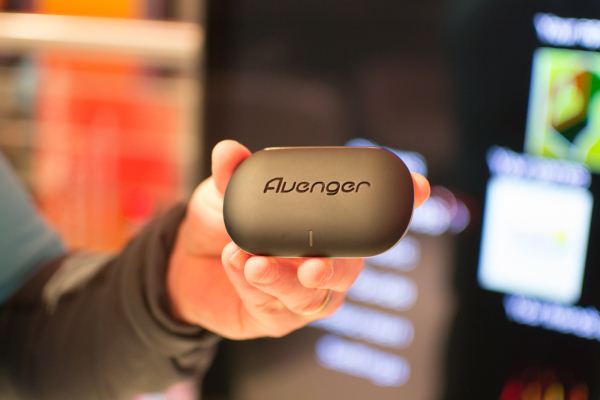 The Avenger MPQ8064 Reference Design
Tucked away in the Qualcomm both were a few reference designs intended to show off the potential of the Snapdragon S4 Prime SoC (MPQ8064), a derivative of the APQ8064 with four Krait cores and the Adreno 320 GPU and revealed at CES 2012. In-house Qualcomm built out a large set-top box that apes their MDPs with every connectivity and device feature you could imagine. The other two were designed by partners as proof of concepts, and are quite attractive. The Avenger (pictured above) is absolutely minute, but fully functional with HDMI out and microUSB for power and storage, along with microSD storage. LG Innotek had a more traditional mock-up that could still look good sitting in a living room.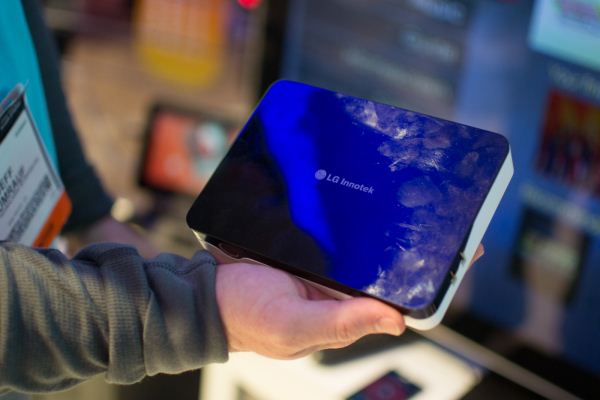 All of these devices run Qualcomm's own Android build, designed to show off the hardware capabilities while also marrying them to some of the software innovations they've been working on. One technology they've fleshed out quite nicely is AllJoyn. When I first learned about AllJoyn it seemed to ape a lot of other wireless device awareness solutions by offering sharing of media between phones, tablets, TVs and the such over a shared wireless network (think DLNA). There's much more to it than that, though.
One compelling demo involved a video call that was initiated between one of their development handsets and their development tablets. Once established, AllJoyn was used to discover other video call capable devices and then to transfer one end of the call from the handset to the MPQ8064 reference device. The effect was seamless, and would be great for extending a video call so that the entire family can participate, all gathered together on a couch. And just to show off how much compute the SoC has, a 1080p clip was playing at the time, and both ends of the video call were overlaid on the screen, while UI elements were manipulated without a stutter or lost frame on any item on the screen.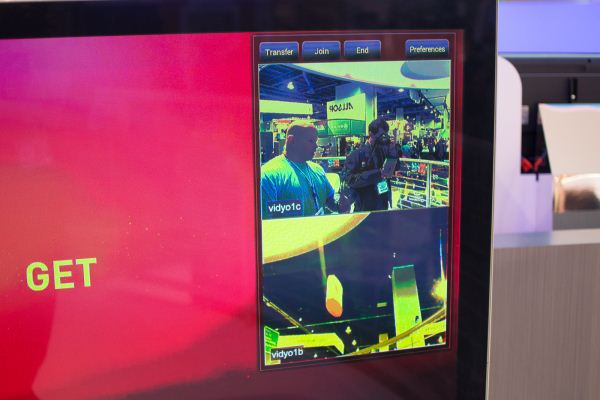 Since all of these demos were proofs of concept, it's still going to be some time before we see this tech trickle into products, but if you've ever wondered what a quad-core set-top box might be like, the answer is "Pretty good."