Smartphone Performance in GLBenchmark 2.5
Thus far there's no A5X equivalent in an iPhone, making the A5 the highest performing option from Apple in these charts. Clock speeds (and likely power management profiles) are lower on the A5 in the iPhone 4S than in the iPad 2, so performance should be a bit lower here than what you saw on the previous page.
The A5 has a significant fill rate advantage, however triangle throughput ranges from middle of the road to barely in the lead. In many cases NVIDIA's Tegra 3 or Qualcomm's S4 pulls ahead in triangle throughput.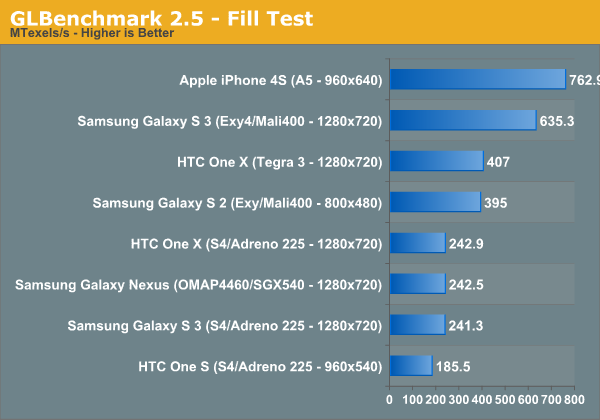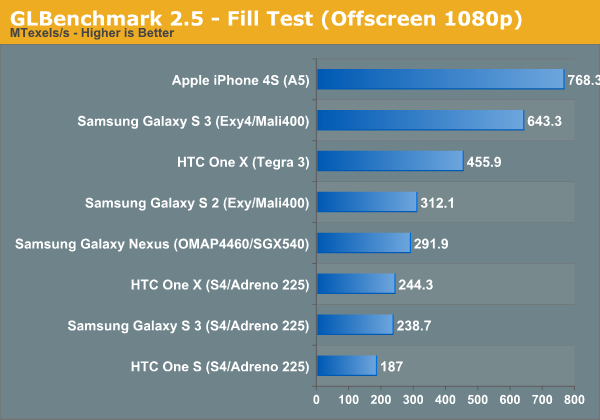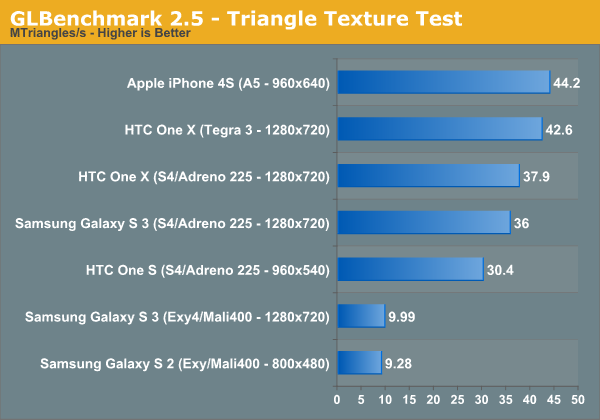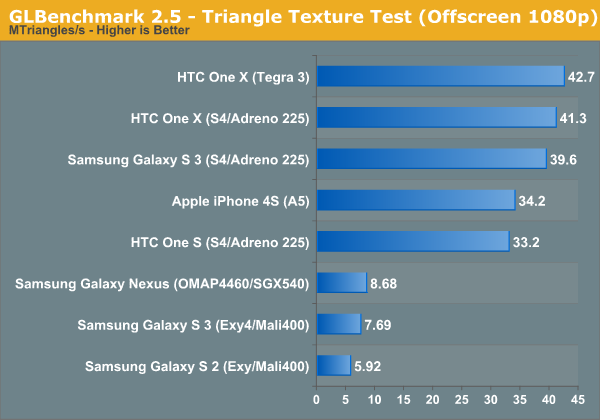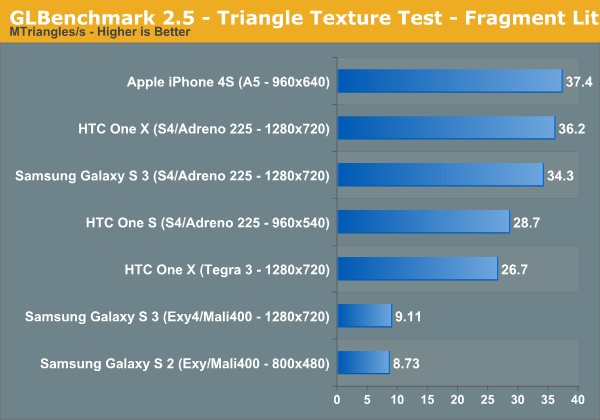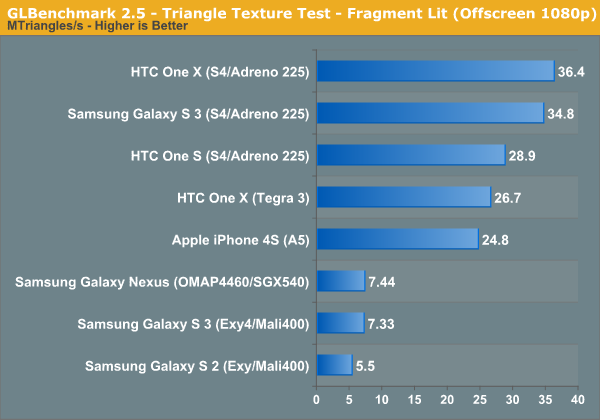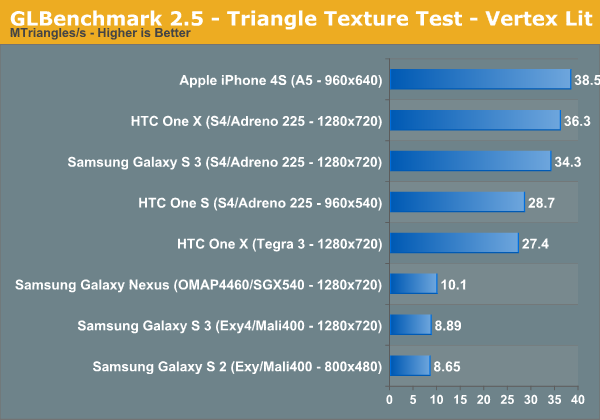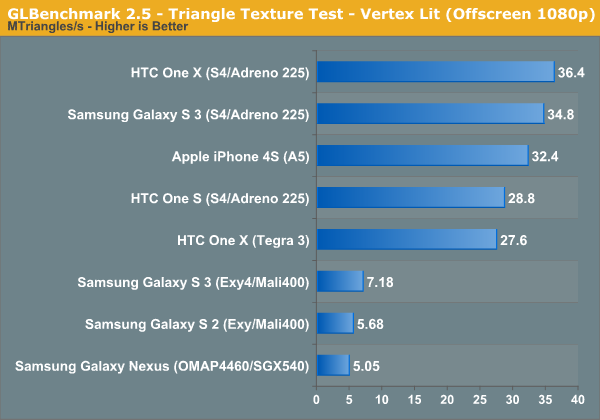 Overall performance using Egypt HD puts all three of the S4 based devices ahead of the iPhone 4S. Ratchet up the resolution to 1080p and the standings don't really change, although the Exynos 4 quad moves up in the world a bit.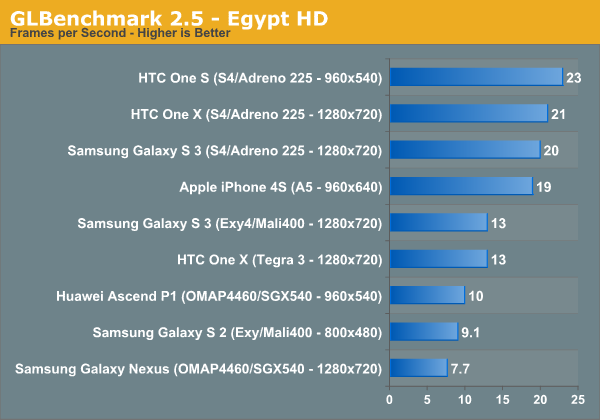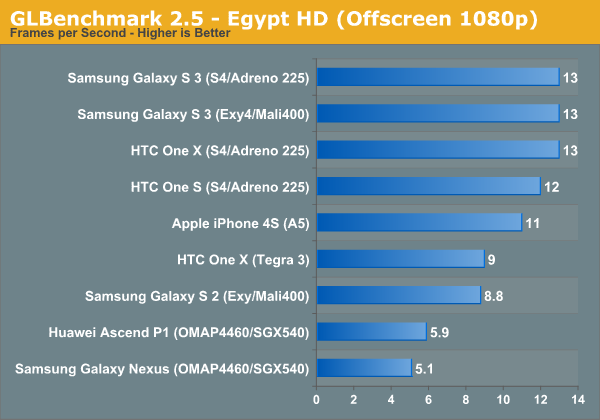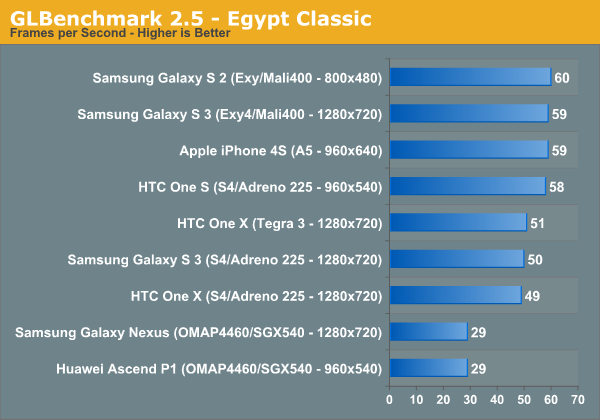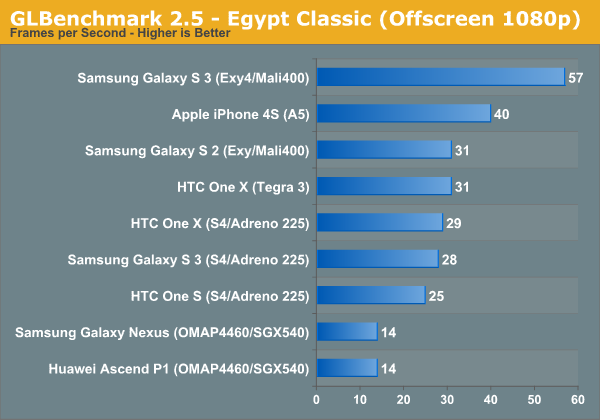 Final Words
The addition of iOS results to our GLBenchmark 2.5 charts doesn't provide much surprise. On the tablet side, Apple's A5X continues to be the benchmark to beat. The A5 however, especially in the iPhone 4S, shows its age in Egypt HD. Qualcomm's S4 and Samsung's Exynos 4 Quad both offer better graphics performance than the A5 in Egypt HD. The pressure is on for Apple to deliver something between the A5 and A5X in the next generation iPhone this fall.