We're at the Windows Phone 8 summit, where Microsoft just made support for a bunch of new WP8 features official. The rumors were true, and the platform is moving to the same kernel which powers Windows 8, and away from Windows CE which powered Windows Phone 7.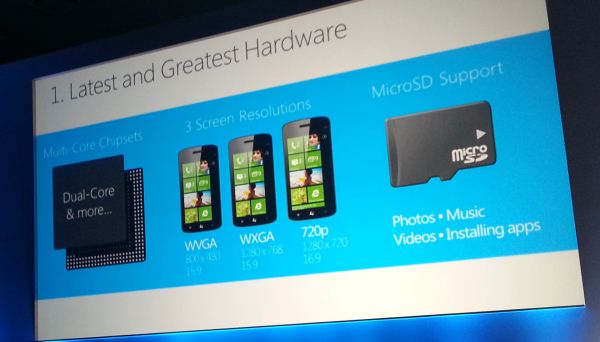 Along those lines, the platform gets multi-core SoC support. Joe Belfiore noted that Microsoft has spent a lot of development time making sure that their scheduler works nicely with multi core ARM SoCs, and obviously since this is the same kernel that scales nicely on the desktop to more cores, that shouldn't be a problem. In addition, the platform now includes support for two new resolutions - WXGA (1280x768) and 720p in addition to the traditional WVGA (800x480). Removable storage is now supported as well, which means that the JBOD that previously made this only really upgradeable at initial setup has probably gone away.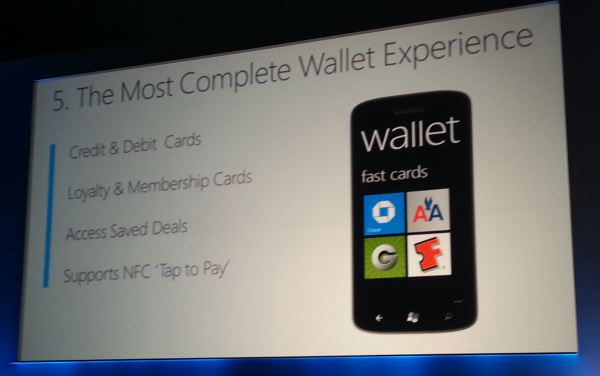 Finally, NFC support is now included, along with a Microsoft eWallet solution.