Gaming on a Pair of AMD Radeon HD 6970Ms
Spoiler alert: they're fast. The X7200 with the dual AMD Radeon HD 6970Ms is the fastest gaming notebook we've ever tested, and as you'll see it's usually by a healthy margin. We start with our "high" preset, and what's really impressive is that you'll see the top end start to actually get a little CPU-limited. This is the first time I've really seen this happen with notebook graphics and a processor this fast.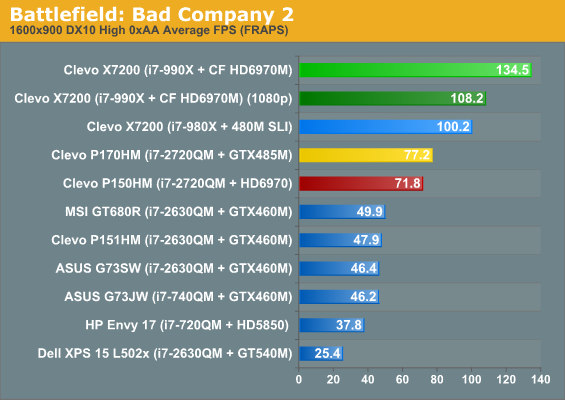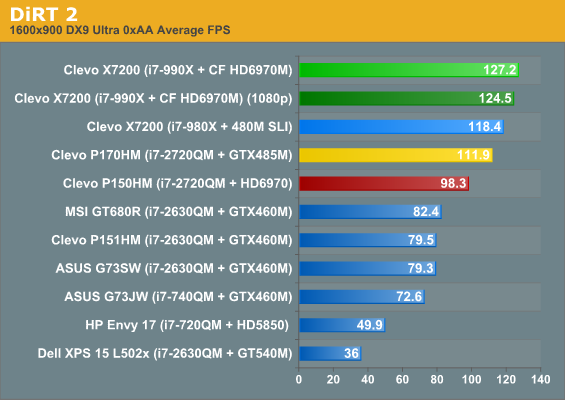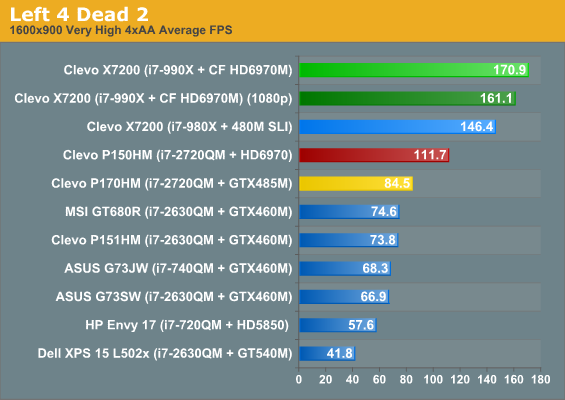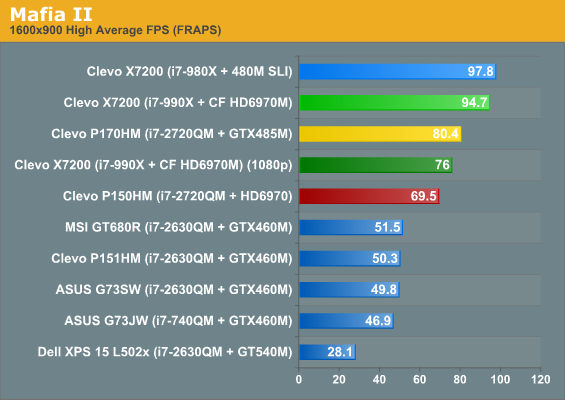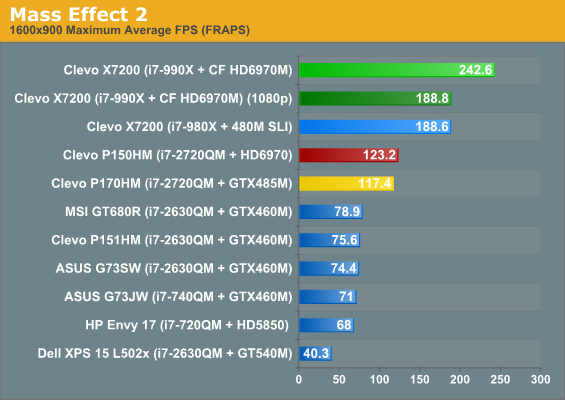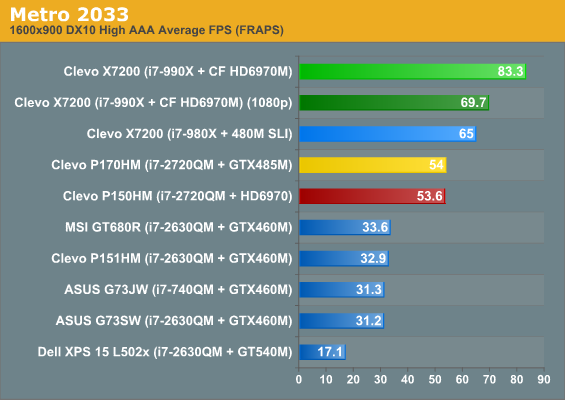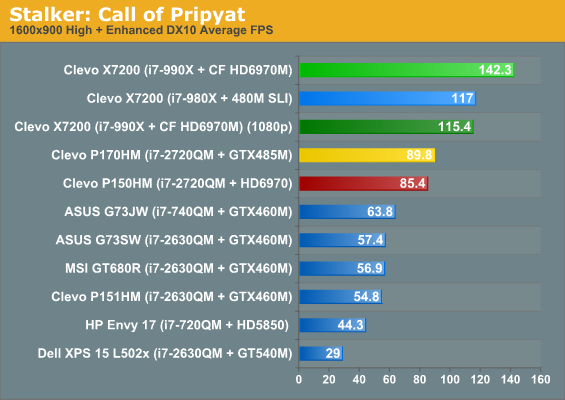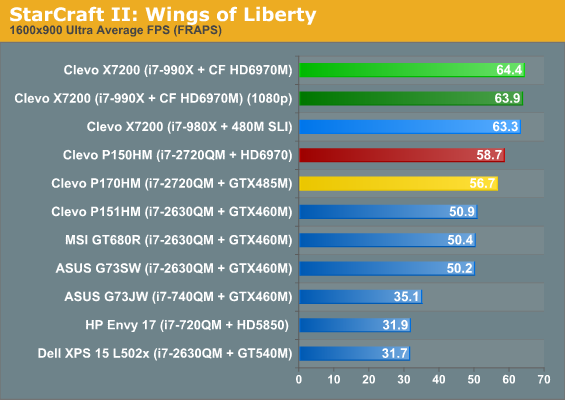 The X7200 is at the top of the charts nearly every time, and often with a very heavy lead. The only game NVIDIA still wins is Mafia II, and given the substantially improved performance of the GTX 485M over the GTX 480M it's not unreasonable to assume that game is going to be an NVIDIA stronghold for some time. In every other case, the 6970M CrossFire solution is as fast at 1080p as the GTX 480M SLI is at 1600x900. When we move to the "utlra" preset, the gap will only widen.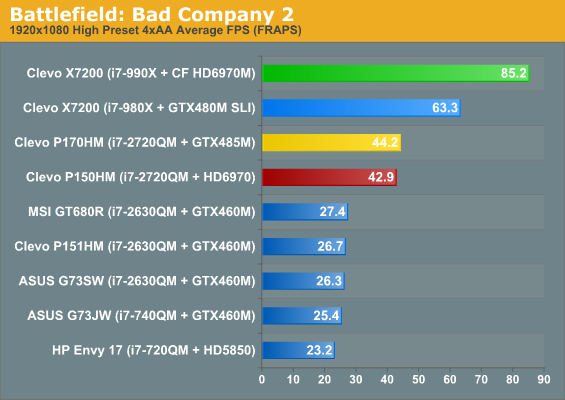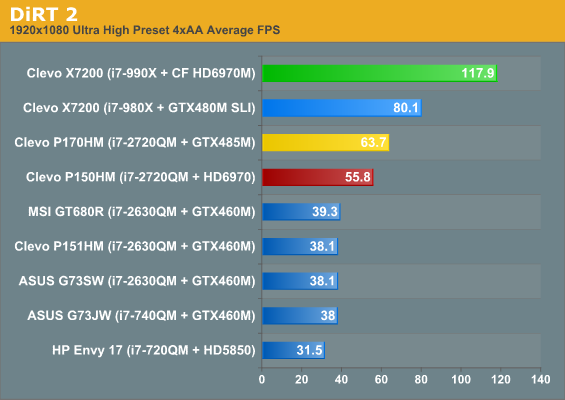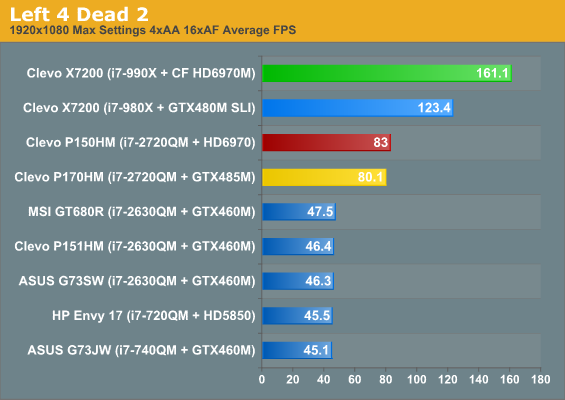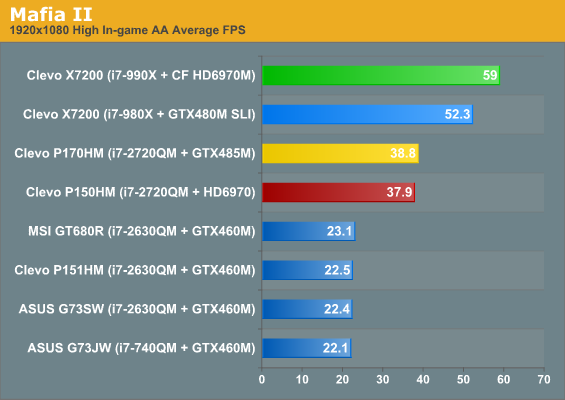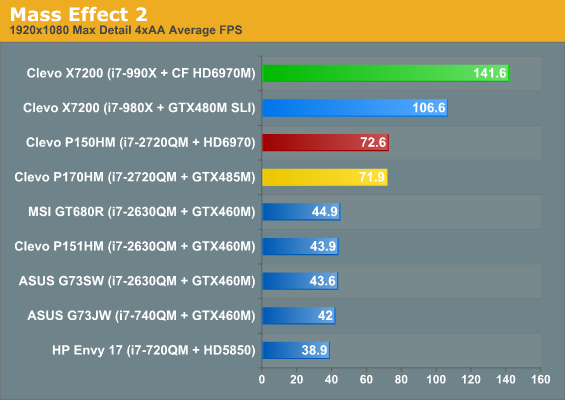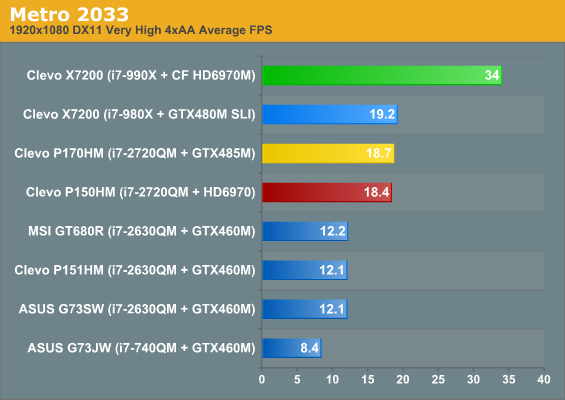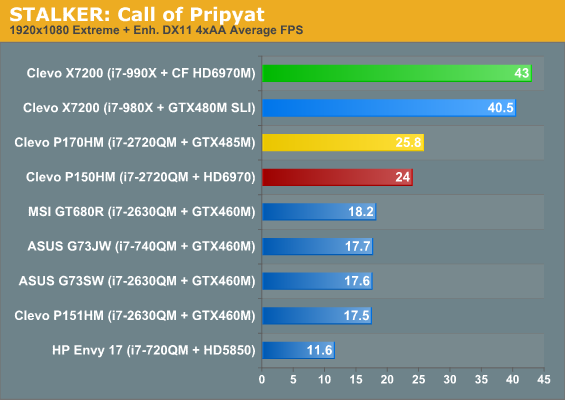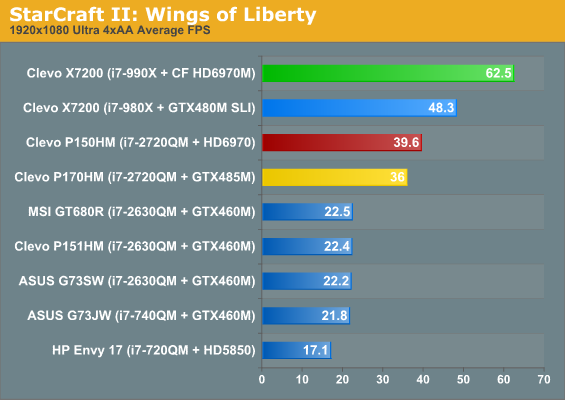 Once we ratchet up the quality settings and resolution, the pair of 6970Ms in CrossFire win every time, and better still, CrossFire scaling results in a near perfect doubling of performance in most of the games tested. It really is simply the fastest mobile solution we've ever tested. A pair of GeForce GTX 485Ms from AVADirect could very well be faster, but they'll cost you another $600. We think the 6970M CrossFire solution is more than adequate for high-end 1080p gaming, so unless you're buying a notebook to plug into a 30" external display, this should keep you covered for a couple years.