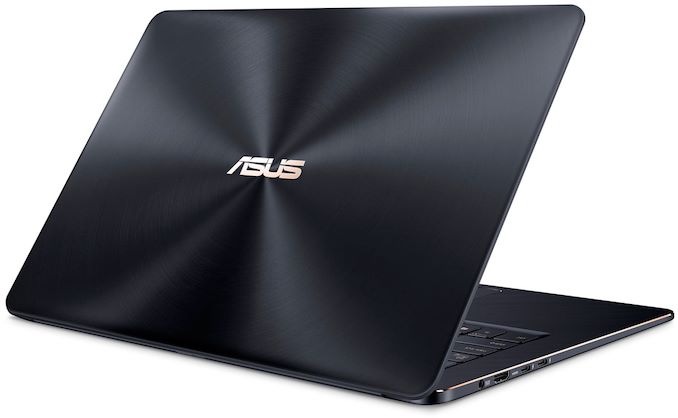 During its earnings call with analysts and investors, ASUS commented that while the tight supply of Intel's processors persisted, it is no longer as severe as it was in late 2018. The company said that based on claims of the chipmaker, it did not expect CPU shortages in Q1 2020, but the situation with Q2 2020 remained unclear. Meanwhile, to lessen the impact of insufficient supply from Intel, ASUS now offers more AMD-based products.
Intel has increased its 14 nm production capacity in terms of wafer starts per month (WSPM) by 25% in 2019 as compared to 2018, yet the company admits that its backlogged status will persist in the fourth quarter of this year, so not all of its partners will get all the chips they want. The world's largest supplier of processors continues to give priority to production of server and higher-end client processors, so the situation with supply of entry-level products continues to be uncertain. Since ASUS is focused primarily on premium products, it was not affected by shortages of Intel's inexpensive processors as severely as its peers who have more numerous inexpensive offerings in their lineups, though there was still some negative impact on the company.
Here is what S.Y. Hsu, co-CEO of ASUS, had to say.
"The Intel CPU shortage began in Q4 of last year and continued into Q1 of this year. In Q2 and Q3 of this year the situation is easing and the messaging from our partner tells us that in Q4, we still face some shortage. This is not something that is unique to ASUS, but affects the entire PC industry. As for 202… Currently, the information transparency lets… allows us to know that in Q1 we will have some – we will not have CPU shortage. However, there is not enough transparency for Q2 because this is a situation that has continued from Q4 of last year."
Considering that sales of PCs are usually slow in the first quarter and Intel's fabs are running at full steam at the moment (keep in mind that production cycle of modern CPUs is long), it is likely that supply-demand balance will be more or less met in Q1. Meanwhile, demand for computers in Q2 and onwards is something that is harder to predict.
In a bid to lower the impact of Intel CPU shortages, ASUS and other makers of PCs and components have developed more AMD-based products. In the desktop space, where AMD is very competitive and is gaining market share, this approach has clearly worked. In the laptop space, on the other hand, the lion's share of ASUS notebooks is based on Intel processors. Meanwhile, notebooks in general commanded 71% of ASUS' revenue in Q3 2019.
To lessen the impact of Intel CPU shortage, this year ASUS introduced several AMD-powered notebooks and began to promote them among retailers and end users, which is why they are now better received by the market than before, according to the company.
Related Reading:
Source: ASUS