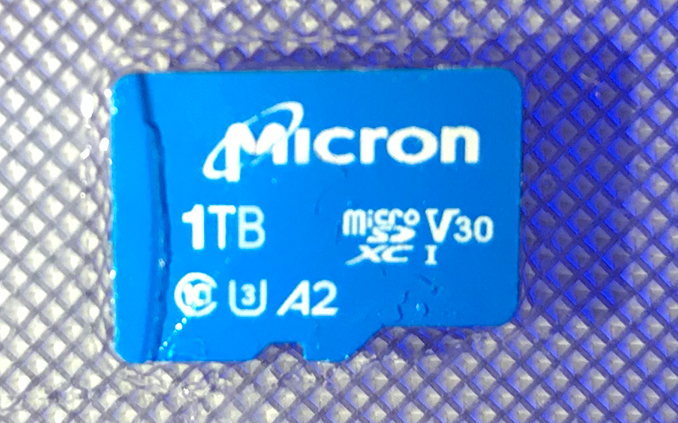 About a year and a half after discontinuing its Lexar consumer storage business, Micron is making a comeback with a series of microSD cards that it's demonstrating at Mobile World Congress. The company believes that the market of memory cards is set to grow and since it now has the right type of NAND memory for these applications, it makes a great sense to launch its Micron-branded microSD products.
Micron's c200-series microSD cards range in capacity from 128 GB to 1 TB and are based on the company's 96-layer 3D QLC NAND flash as well as in-house-developed controller supporting LDPC-based ECC. The cards are rated for up to 100 MB/s sequential write speed and up to 95 MB/s sequential read speed (the 128 GB version may be a bit slower). The Micron c200 cards also carry the SD Association's A2 and V30 badges, which means that they offer random performance of at least 4000 read IOPS and 2000 write IOPS; support capabilities like command queuing, caching, and self-maintenance, as well as a minimum write speed of 30 MB/s.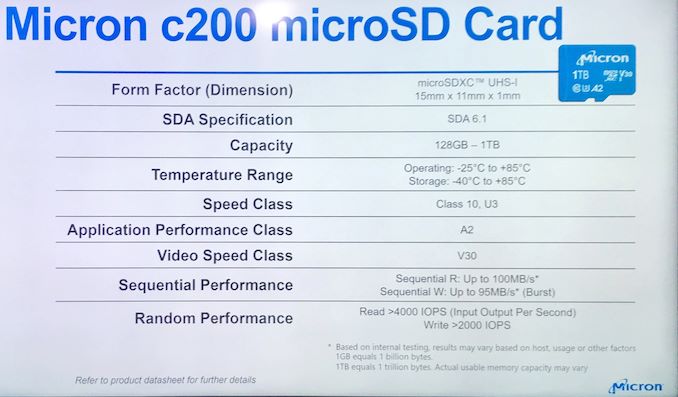 Micron will announce detailed pricing and availability information about the c200-series sometimes in the second quarter. At this point the company is not making any official commitments to return to the reteail channel. However retail is the most natural and straightforward way to sell microSD cards, so it would make a great deal of sense for Micron to partner with large retailers and retail chains.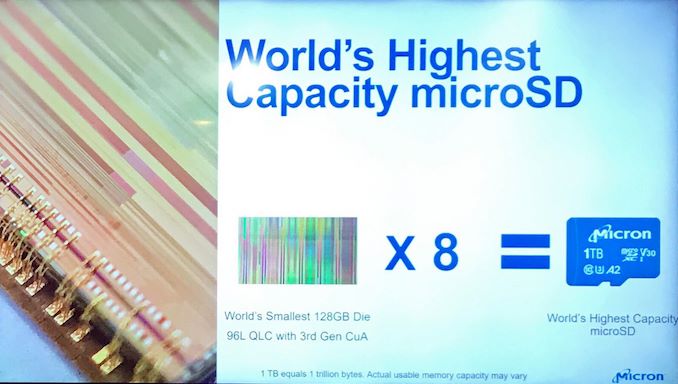 The manufacturer believes that 3D QLC memory provides the right balance of cost, performance, and reliability (when coupled with an appropriate controller) for consumer storage. In particular, Micron says that its 96-layers 3D QLC memory can bear 1500 program/erase cycles (with a particular controller), which should be plenty sufficient for most consumer workloads.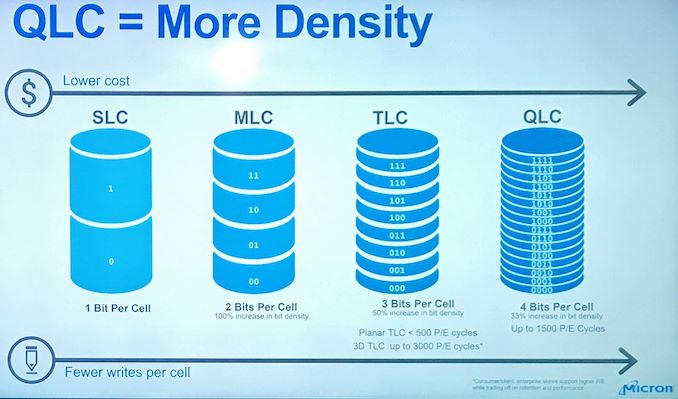 Meanwhile, the market of high-capacity microSD cards is set to grow. According to IHS data cited by Micron, total available market for memory cards featuring 128 – 1 TB capacities will increase to $3.5 billion in 2021, up from around $2.3 billion in 2019.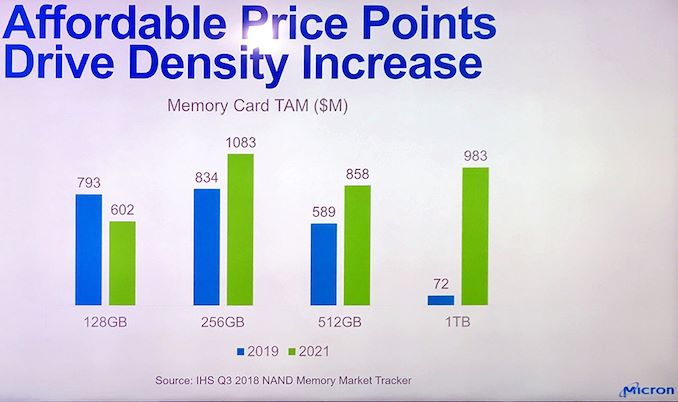 Related Reading:
Source: Micron