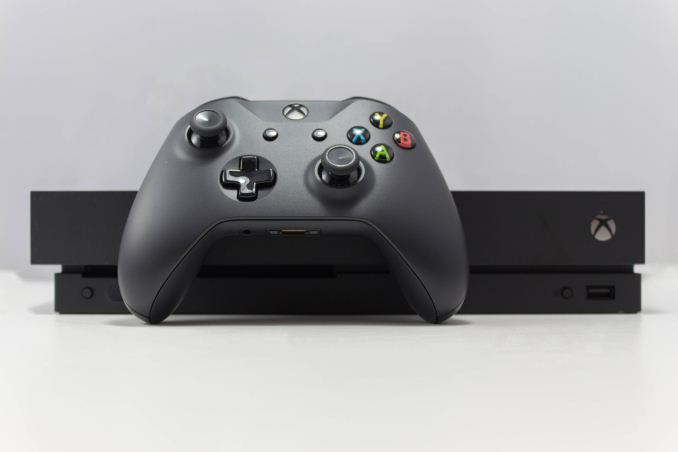 Although we've not yet gotten an official launch date for the latest version of Windows 10, Microsoft's Xbox team has once again beat them to the punch with a new version of the console OS called the April Xbox Update. Apparently, they've not been able to come up with anything more "creative" this time for a name, but it's April, so it works.
Although this isn't a major UI revamp like some of the previous updates, there are some interesting features coming to the Xbox One with this update, including support for some new video features, of which the most notable is likely FreeSync support. PC gamers already know the advantages of variable refresh rates on display output smoothness, so it's great to see it come to the console as well. Xbox One will support FreeSync and FreeSync 2 across the entire device lineup – including the original Xbox One. You'll of course need a FreeSync certified display, and it will need to support FreeSync over HDMI, so while the pickings are slim at the moment, the feature is here now. It'll be interesting to see this in action if we can get a display though, since the target refresh rate of most Xbox games is 30 FPS, unlike the PC.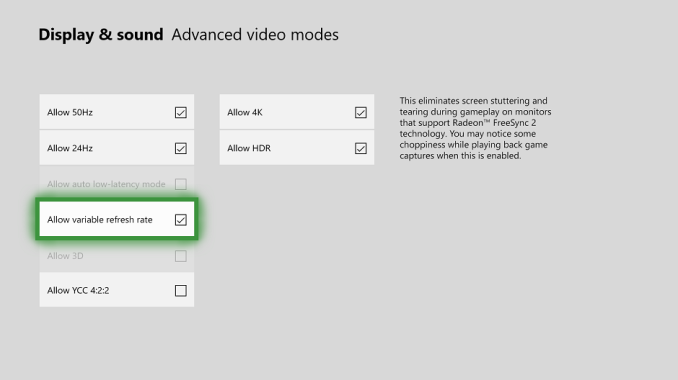 Also on the video side, the Xbox team has added support for the 2560x1440 display resolution on both the Xbox One X and Xbox One S. If you're someone who runs an Xbox on a PC display, this gives an option for a higher resolution for media, and if you're using the Xbox One X, you can also game at 1440p if the game supports it.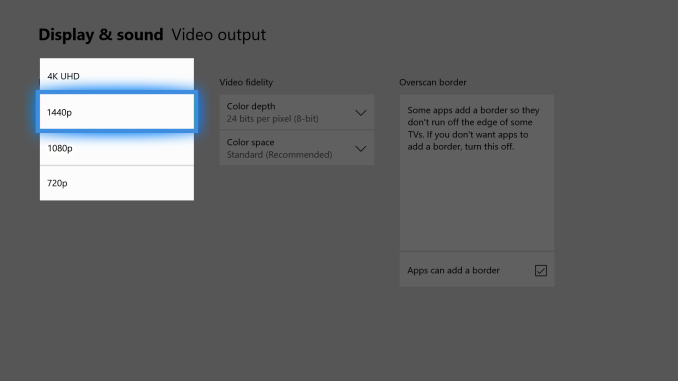 Finally, Xbox is adding support for Auto Low-Latency Mode, which will tell your television when you're playing a game, so it can switch the display mode to what's normally called Game Mode on the television, but then automatically switch back to the normal mode for media.
Microsoft is also updating their Mixer streaming service to include the ability to share control of a game with a user on Mixer.com, where a virtual controller will allow them to input commands, or they can plug in an Xbox controller to their PC to control it that way.
Along with sharing gameplay to Mixer, Xbox now lets you share screenshots and clips directly to Twitter as well, through the Broadcasting and Capture tab, which is a nice addition.
Microsoft has also added the ability to selectively balance game audio against background music within the Guide, so if you want your streaming music louder or softer, it's much easier to adjust on the fly, simply by opening the guide and opening that app.
Along with that, audio has also been updated on the dashboard itself to support spatial audio, so if your receiver supports spatial audio, and you have the sound system to play it, actions on the dashboard should now match what you see on-screen.
Xbox One has seen a tremendous number of features since it was launched, and this update seems a bit small in comparison to the additions of backwards compatibility, or a dashboard overhaul, but regardless, the new features are requests from users, and they are likely happy to see them.
Source: Xbox