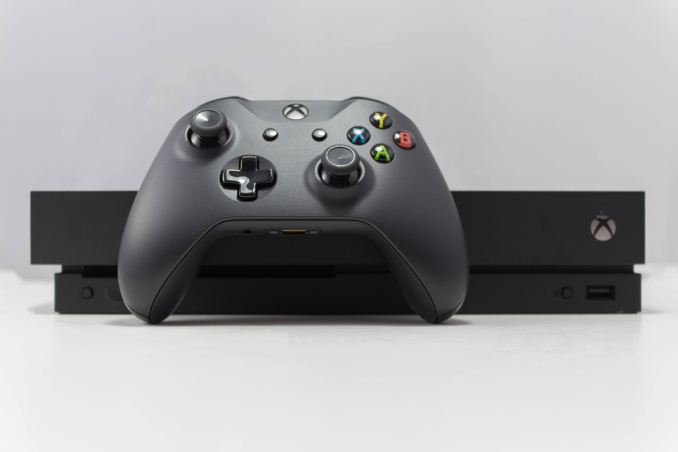 Over the weekend, Microsoft and AMD made a somewhat unexpected announcement on the debut of their new Inside Xbox show: AMD FreeSync 2 support will be coming to the Xbox One S and Xbox One X this spring. With FreeSync-over-HDMI capable displays, the consoles will be able to implement variable refresh rates to reduce input lag and screen tearing, as well as the HDR aspects that are part of the FreeSync 2 spec. Current Alpha Xbox Insiders will be able to test the feature next week when variable refresh rate support will be pushed out to the Alpha preview ring. Slated to arrive this spring for general release, FreeSync 2 support appears to be part of the upcoming Xbox Spring Update.
As revealed last spring in Digital Foundry's series of exclusive Xbox One X (Scorpio) deep dives, the console would be able to support forthcoming variable refresh technologies, including both AMD's proprietary Freesync-over-HDMI technology as well as the open standard HDMI 2.1 implementation. However outside of the HDMI consortium reiterating this idea – and while Microsoft has tip-toed a fine line since they can't claim to be compliant with an HDMI specification before it's finalized – we hadn't heard anything further on the subject until now.
Along with finally enabling a variable refresh rate mode with FreeSync, Microsoft's announcement adds an extra dimension since it turns out this is going to support the expanded FreeSync 2 feature set. Announced last year, AMD's FreeSync 2 extends AMD's FreeSync abilities, chiefly by specifying low-latency HDR support on top of variable refresh.
In terms of upcoming Xbox support, details were sparse; only FreeSync-over-HDMI is supported, and the FreeSync 2 HDR features were confirmed to be supported. In practice, the actual TV implications look to be quite limited right now; as best as I can tell, there are no FreeSync TVs on the market at this time. PC monitor users however will be better off: the Xbox's new variable refresh capabilities should work with all FreeSync-over-HDMI monitors, while owners of the handful of FreeSync 2 displays on the market will get access to that expanded feature set.
Meanwhile the fact that the Xbox One S is included in all of this was a small surprise in and of itself. We've known for a while that Microsoft's budget console includes a newer display controller in order to support 4K output for UHD videos, but until now it was never for certain that the controller was also capable of supporting variable refresh.

Xbox One S/X and FreeSync 2 announcement at 1:38:00
Overall the implementation of FreeSync support for the Xbox One familiy is one of several Xbox graphics updates on Microsoft's schedule. The Xbox Spring Update is bringing support for native 1440p, while support for Auto Low Latency Mode (i.e. TV 'Game Modes') – a feature that disables TV post-processing during gameplay – is set to come later in 2018. And of course, along with introducing cross-platform FreeSync capability, we're expecting to see HDMI standard variable refresh pop up in a later update as well.
Source: Microsoft & AMD