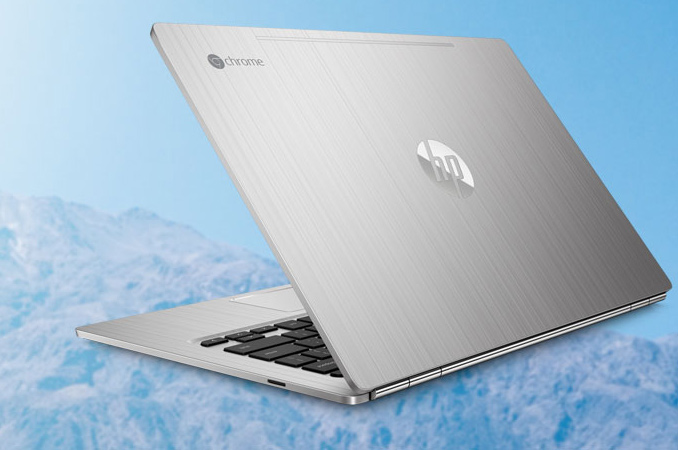 HP has announced a new family of Chromebooks, which are powered by Intel's high-performance processors and feature stylish design, aluminum body, high-resolution display and even Bang & Olufsen speakers. The new laptops will not be as affordable as many other mobile PCs running Google Chrome OS and will not be as powerful as Google's Pixel, however, this is what HP believes to be the right balance between performance, style, portability and price.
When Acer and Samsung introduced their first notebooks based on Google's Chrome OS in mid-2011, they praised their low price and mainstream computing capabilities. At the time, Chrome OS was a mystery for most people, netbooks were relatively popular and it made sense for the aforementioned PC makers and Google to address the entry-level segment of the market with something very affordable. As Chrome OS gained traction, PC makers began to install higher-performing components into their Chromebooks. However, they were still not ready to address the high-end market segment with such PCs, which is why Google released its Pixel laptop in 2013. The Chromebook Pixel is one the most advanced and stylish Chromebooks ever made because of its Core i7 "Broadwell" CPU, a display with 2560×1700 resolution and 3:2 aspect ratio. But, the Pixel costs $999 and not all users are ready to invest that sum in a Chromebook. Fortunately, different PC makers offer various systems that attempt to replicate some of the Pixel's features. HP decided to build its own competitor for Google's Pixel and while the product is not exactly affordable, it has a better screen than most Chromebooks and a number of other advanced features.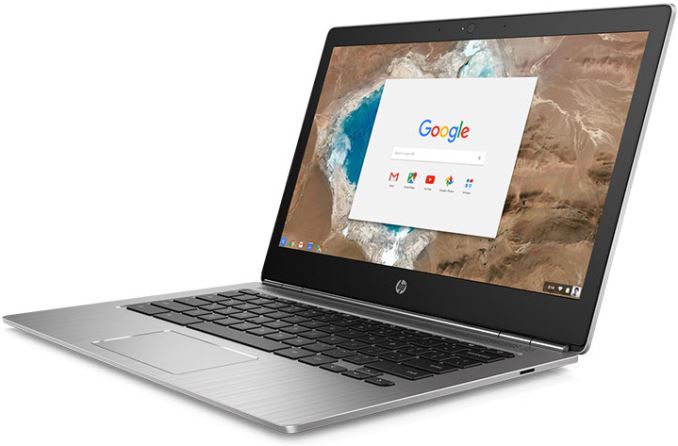 The HP Chromebook 13 sports a 13.3" IPS display with 3200×1800 resolution (QHD+), 170-degree viewing angles and 16:9 aspect ratio, which is good for multimedia applications and video. HP's latest Chromebook comes in brushed anodized aluminum chassis, it is 12.9 mm thick and weighs 1.29 kilograms (2.86 pounds), which is thinner and lighter than Apple's MacBook Air 13". Despite the very high resolution screen, the laptop works up to 11.5 hours on one charge of its 45 Wh battery, according to the manufacturer.

To enable long battery life, HP used Intel's Skylake-Y system-on-chips to build its Chromebook 13. Various versions of the system are powered by either Pentium or Core M SoCs with two cores, Intel's HD Graphics 515 (Gen9) core with 24 EUs (execution units) as well as 6W or 4.5W TDP. The system will likely be considerably faster than other Chromebooks running Atom, Celeron or Pentium processors because of the high-performance CPU architecture.
HP Chromebook 13 Specifications
Screen Resolution
3200×1800
CPU
Intel Core m7-6Y75
Intel Core m5-6Y57
Intel Core m3-6Y30
Intel Pentium 4405Y
Graphics
Intel HD Graphics 515 (Gen9, 24 execution units)
RAM
16 GB
8 GB
4 GB
Storage
NAND flash storage
Wi-Fi
2x2 MIMO 802.11ac Wi-Fi module (?)
Bluetooth
Bluetooth 4.2 (?)
USB
2×USB-C, 1×USB-A ports
Other I/O
Microphone, stereo speakers, audio jack
Thickness
12.9 mm/0.5 inch
Weight
1.29 kilograms / 2.86 pounds
Price
$1029
$819
$599
$499
Depending on the model and price, the HP Chromebook 13 can be equipped with 4, 8 or 16 GB of RAM, an unknown amount of solid-state storage as well as wireless connectivity technologies (a 802.11ac Wi-Fi module with Bluetooth 4.2 is likely, but is not confirmed by HP). HP notes that its system has a full-sized backlit keyboard as well as Band & Olufsen-tuned speakers, which is something new for a Chromebook. The system also has a webcam, three microphones, a 3.5 mm audio port, a SD card reader, one USB Type-A port as well as two USB Type-C ports. The Chromebook 13 uses USB-C for charging and is therefore compatible with a variety of third-party chargers.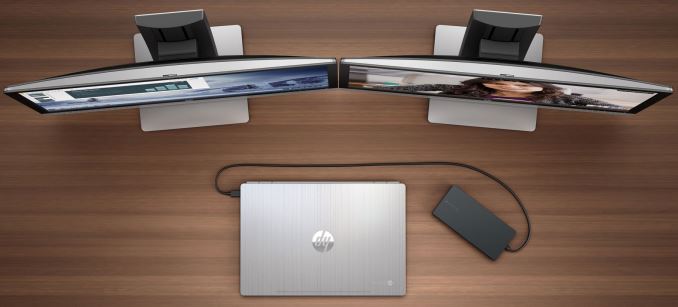 With its advanced Chromebook 13, HP offers its Elite USB-C Docking Station ($149), which plugs in to a USB-C port on the PC and enables to connect up two Full HD displays, Gigabit Ethernet as well as multiple USB Type-A devices, such as keyboards or mice.
Four versions of the HP Chromebook 13 should hit the U.S. retail shortly. The most basic model running the Intel Pentium 4405Y processor and equipped with 4 GB of RAM will cost $499, whereas the top-of-the-range system featuring the Intel Core m7-6Y75 and 16 GB of RAM will cost $1029, which is even more than Google's Pixel.