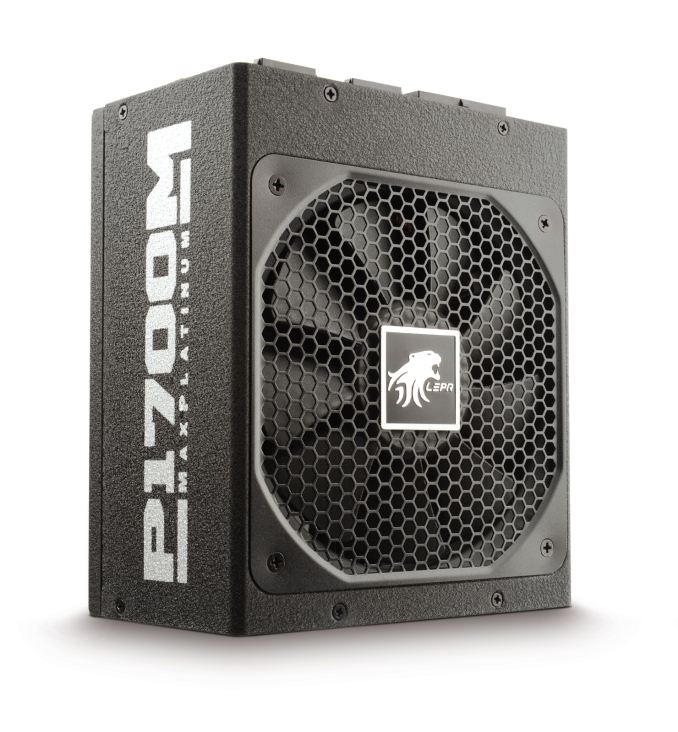 In the major PC component spaces, there comes a time when a product stack fits nicely with what needs to be done. In the GPU area, we have had discrete and onboard graphics that run normal web computing for 85% of regular users as well as it needs to. But the boundaries are pushed at the upper limit, where resolution and pixel power matter most. With power supplies, it is kind of the same thing – with most desktop computers using sub-400W at peak, there is no real need for these users to spend money on 1000W power supplies. But for the extreme enthusiast end, this need exists. For these users, LEPA has released their 1700W MaxPlatinum power supply as part of their CeBIT 2014 launch.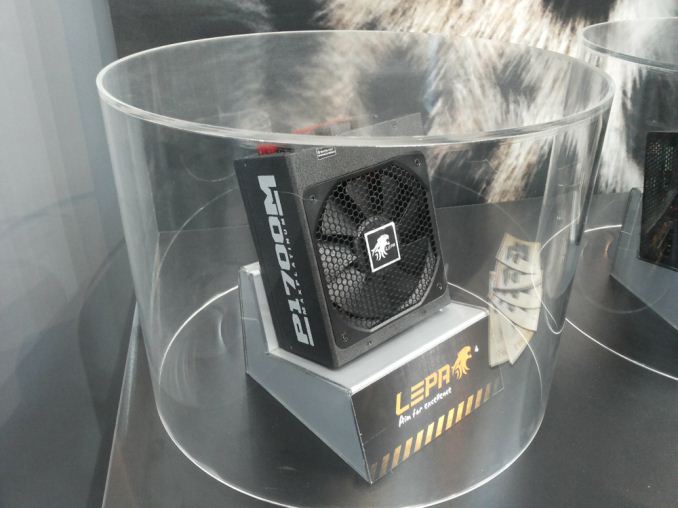 The MaxPlatinum range features 1050W, 1375W and 1700W models, all 80 PLUS Platinum certified (on 115V, >90% efficient at 20% load, >92% @ 50% load, >89% @ 100% load). The designs are modular, the 1700W unit measures 180x150x86mm, all units support C6/C7 power states for Haswell and up to 10 PCIe 6+2 power connectors depending on the model. The device uses a multi-rail design, with two of the rails at 20A and four rails at 30A. The base design is performed by Enermax, and uses a 135mm ball bearing fan with thermal speed control. The official specification sheet, along with cable lengths, can be found here.
The title for this news piece includes the phrase 'EU Only'. This applies to the 1700W model only, which appropriately has the SKU code P1700-MA-EU. The other models will be available in other regions, but having an EU centric model is a little confusing. This is presumably due to efficiency using a 220-240V input – these regions tend to have higher efficiency ratings, and I wonder if LEPA was not able to hit 80 PLUS Platinum without this input. That would suggest the possibility of an 80 PLUS Gold or Silver 1700W edition might be on the cards.
Addendum: Enermax (who make the unit) has told me that to make a 1700W Platinum model for 110/115V regions requires a different design. At the minute this is not planned, with the G1600 model being the focus for North America.
So the question at the end of the day still is 'What do you need 1700W for?' Back when I tested an EVGA SR-2 with dual Westmere-EX Xeons and quad ASUS HD 7970 GPUs, I used a 1600W power supply that was hitting 1550W when the system was overclocked. Or take for example Cryptocurrency mining, whereby five R9 290X GPUs are being powered by a single power supply, also potentially overclocked. There is also a wealth of compute possibilities to be considered. Regular users need not apply.