Application and Futuremark Performance
While PCMark performance is expected to be a bit of a wash with the last X7200 we reviewed (the 990X is slightly faster than the "old" i7-980X, but the previous X7200 had two SSDs in a RAID 0), it's worth comparing the 990X's performance to a current Sandy Bridge mobile quad core if for no other reason than to see just how close they get.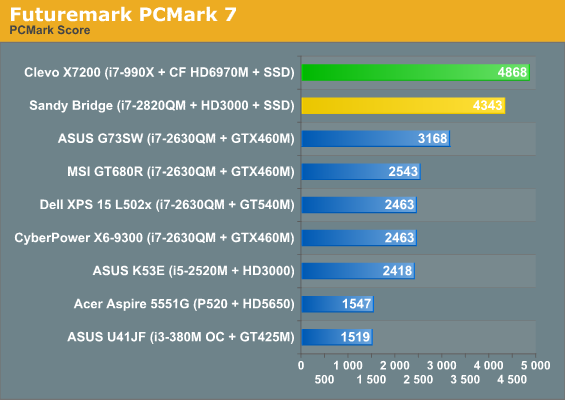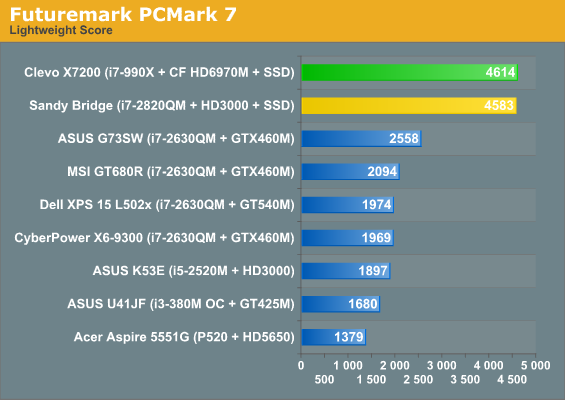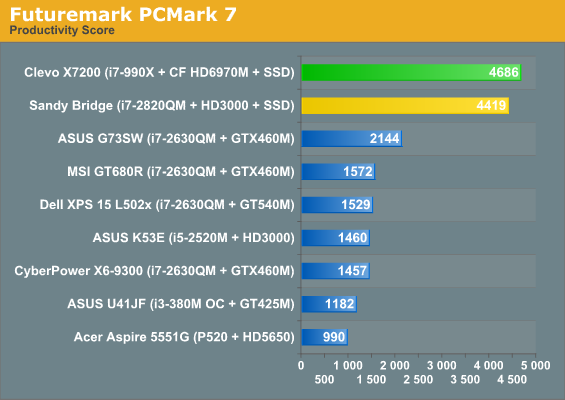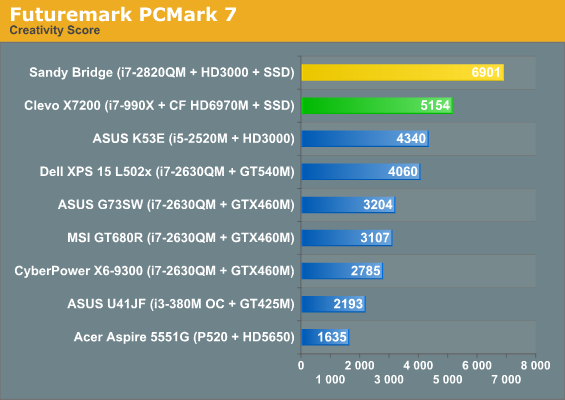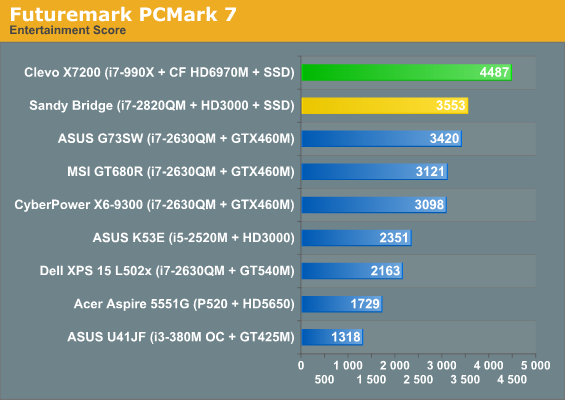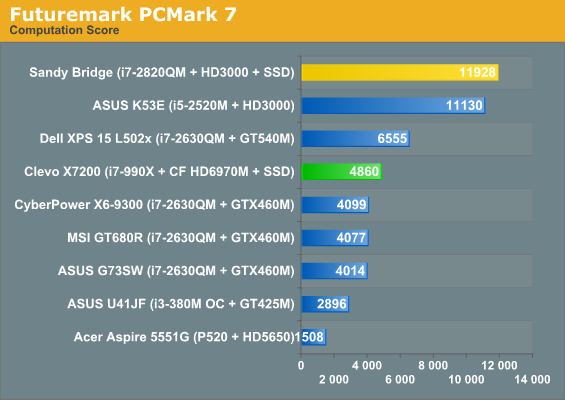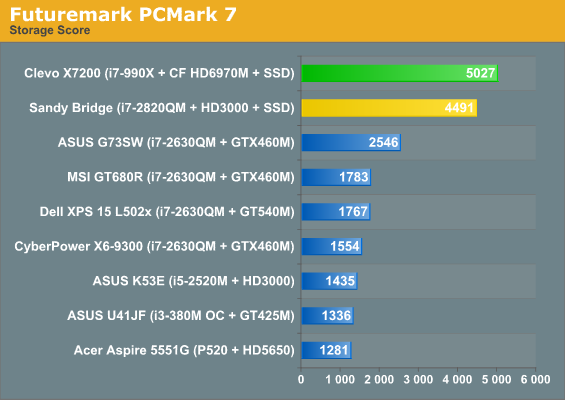 We'll start with a focus on PCMark 7, as an all-inclusive benchmark suite. We ran all of the available tests, and you can see how the focus shifts from multi-threaded to storage to GPU depending on what you're doing. Of particular interest is the Computation score, which leverages Intel's Quick Sync and thus gives the K53E and i7-2820QM a huge lead. (Strangely, the Optimus-enabled XPS 15 only seems to get partial credit for Quick Sync.) The only other test where the hex-core i7-990X fails to take the crown is in the Creativity suite, which again appears to favor the presence of Quick Sync.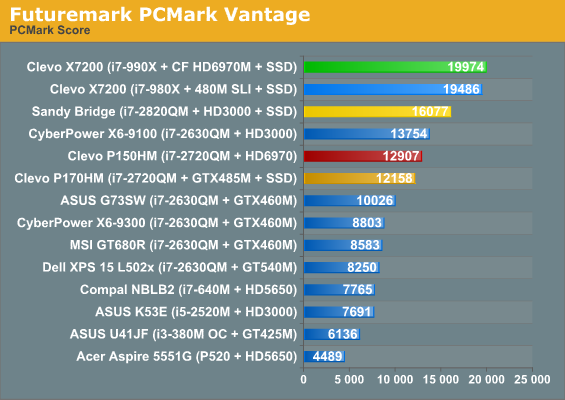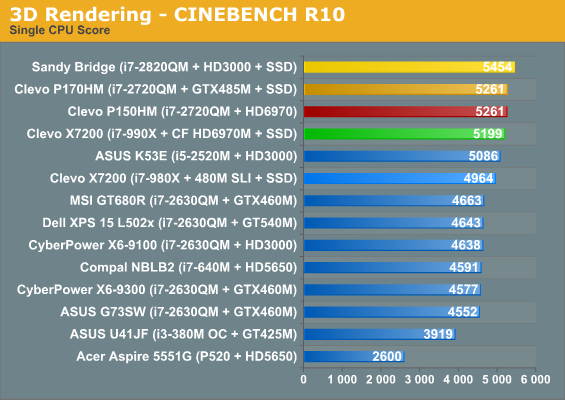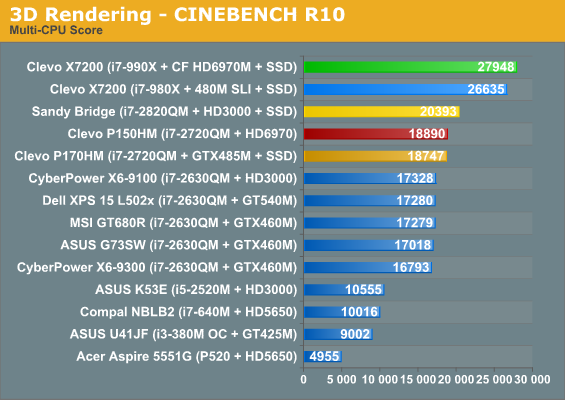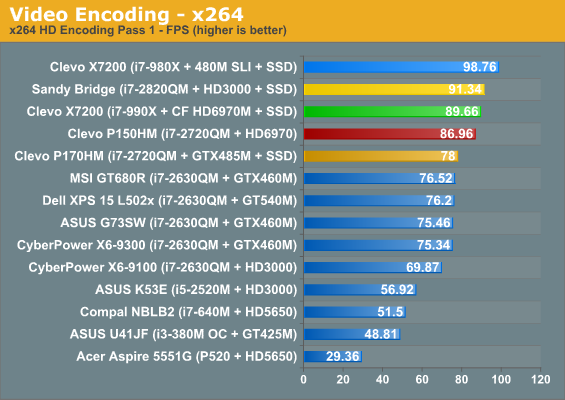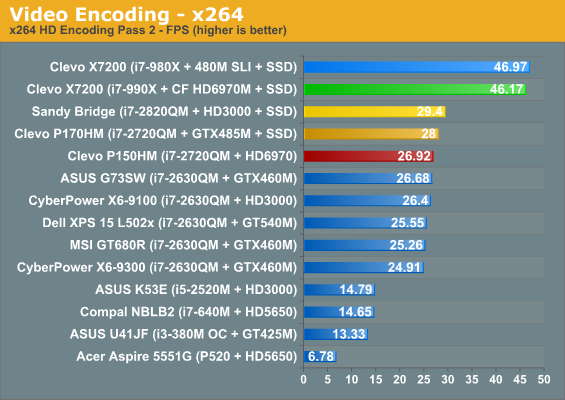 Our remaining applications fail to make use of Quick Sync, so the Gulftown CPUs return to prominence in multi-threaded workloads. The single-threaded Cinebench results are also worth pointing out, as they show the benefit of Sandy Bridge's extremely aggressive Turbo Boost states--even the dual-core SNB chips can come within striking distance of the i7-990X in such tests. In the other tests, the i7-2820QM puts in quite a show, and it will likely take Sandy Bridge E or Ivy Bridge to dethrone Gulftown for multi-threaded tasks.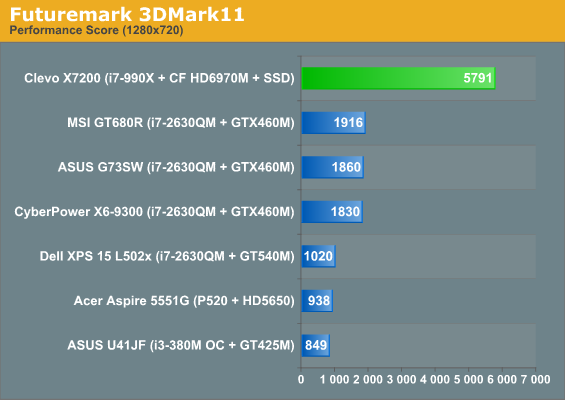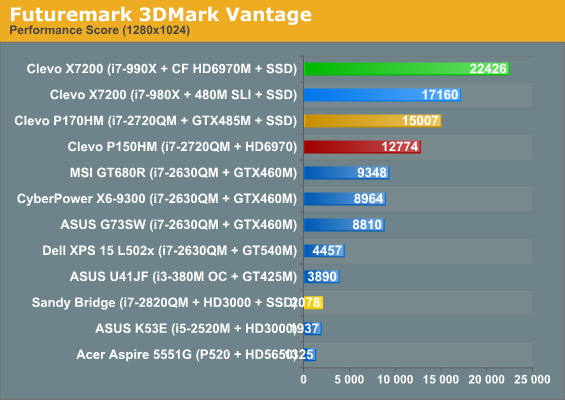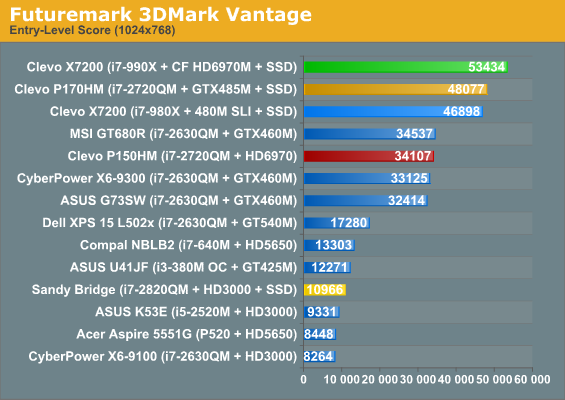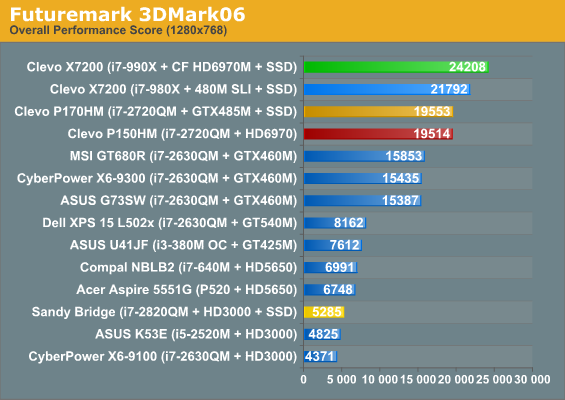 Unsurprisingly, the CrossFired Radeon HD 6970Ms thoroughly dominate in 3DMark. As the versions get newer, CrossFire also begins to scale more linearly until finally in 3DMark Vantage it practically doubles from a single 6970M. (3DMark 11 would be a similar situation, but we don't have results from the older version.) But you didn't come here to see how these ran in canned synthetic benchmarks, you want to see how they perform in real games.