Qualcomm
Today Qualcomm is announcing a new entry into their premium tier Snapdragon 700-series with the brand-new Snapdragon 750G platform and SoC. The new SoC, as its name implies, lies slightly below the popular Snapdragon 765/768 series released earlier this year, but since it's a newer design, employs some new IP, such as new Cortex-A77 based performance cores. The chip on paper looks extremely similar to the Snapdragon 690 which was released last June, however the 750G does have some important distinctions such as the inclusion of mmWave 5G connectivity support which enables it to be Qualcomm's lowest-end chipset with the feature, positioning itself as an important chipset for the US market. Qualcomm Snapdragon Premium SoCs 2019-2020 SoC Snapdragon 768G Snapdragon 765 / 765G Snapdragon 750G (NEW) Snapdragon 730G / 732G CPU 1x Cortex A76 @ 2.8GHz 1x...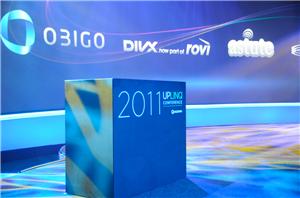 Today marks the first day of our coverage of Qualcomm's annual Uplinq conference in San Diego, California. It's our first time coming to Uplinq, a conference whose roots trace...
4
by Brian Klug on 6/1/2011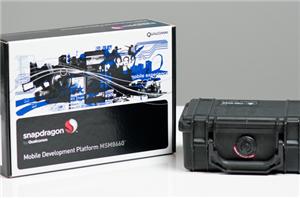 Last month Brian put together a performance preview of Qualcomm's first dual-core SoC: the 1.5GHz MSM8660. The article was mostly focused on GPU performance as the new Adreno 220...
813
by Anand Lal Shimpi on 4/27/2011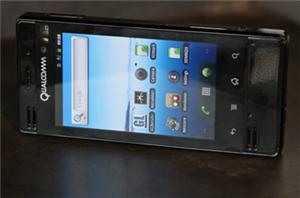 At both CES and MWC, Qualcomm teased us with their dual core Snapdragon SoC, the MSM8x60. First we saw it from afar, then they let us run tests on...
70
by Brian Klug on 3/30/2011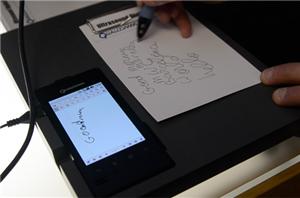 We've been talking about higher performance SoCs for quite a while now, but the number of applications for these things beyond making your UI faster is fairly limited today...
12
by Anand Lal Shimpi on 2/14/2011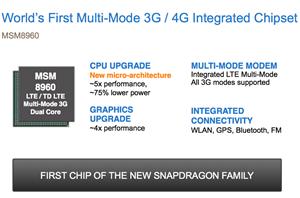 Last year Qualcomm told us about the MSM8960, its next-generation Snapdragon SoC based on a brand new microprocessor architecture. Today Qualcomm announced some more details on the architecture behind...
15
by Anand Lal Shimpi on 2/14/2011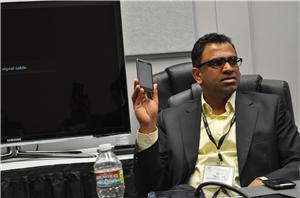 Qualcomm used CES to showcase their new dual-core Snapdragon parts, and they invited a group of bloggers to get their thoughts on the new chips. Qualcomm gave us a...
37
by Vivek Gowri on 1/12/2011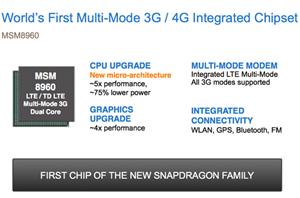 Earlier today Qualcomm briefed analysts on its Snapdragon SoC roadmap. The current Snapdragon is available in both 65nm and 45nm versions integrating a single Scorpion CPU core running at...
48
by Anand Lal Shimpi on 11/17/2010