Navi
Following last week's release of NVIDIA's first Hardware-Accelerated GPU Scheduling-enabled video card driver, AMD this week has stepped up to the plate to do the same. The Radeon Software Adrenalin 2020 Edition 20.5.1 Beta with Graphics Hardware Scheduling driver (version 20.10.17.04) has been posted to AMD's website, and as the name says on the tin, the driver offers support for Windows 10's new hardware-accelerated GPU scheduling technology. As a quick refresher, hardware acceleration for GPU scheduling was added to the Windows display driver stack with WDDM 2.7 (shipping in Win10 2004). And, as alluded to by the name, it allows GPUs to more directly manage their VRAM. Traditionally Windows itself has done a lot of the VRAM management for GPUs, so this is a distinctive...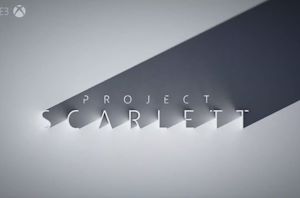 Today at E3 Phil Spencer of Microsoft announced Project Scarlett, which is their next generation console and brings some massive performance increases over even the already powerful Xbox One...
166
by Brett Howse on 6/9/2019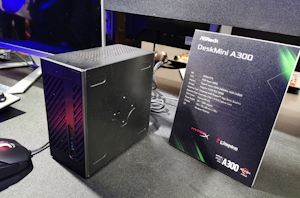 The industry loves a good small form factor platform, and ASRock's Deskmini A300 is a great example of this. Designed to work with AMD's APUs, the idea is to...
12
by Ian Cutress on 5/29/2019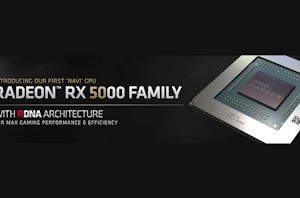 While the bulk of this morning's AMD Computex keynote has been on AMD's 3rd generation Ryzen CPUs and their underlying Zen 2 architecture, the company also took a moment...
99
by Ryan Smith on 5/26/2019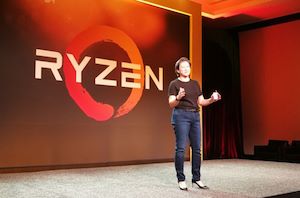 AMD is on a hell of a ride. With the public still wanting more information about Zen 2 and Navi from the CES announcements, Dr. Lisa Su will be...
23
by Ian Cutress & Gavin Bonshor on 5/26/2019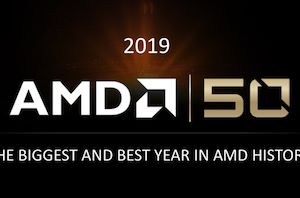 AMD this week held its Annual Shareholder Meeting where it reiterated its current technology roadmap and once again confirmed that that its major products set to be released this...
55
by Anton Shilov on 5/17/2019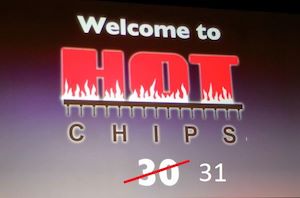 There are two trade shows every year that I love. Computex in June is great, because the scale of the industry it covers, and Taipei is a wonderful location...
17
by Ian Cutress on 5/16/2019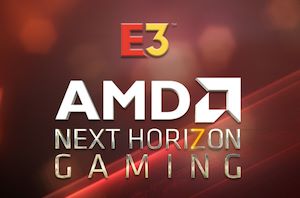 After taking a break from the annual Electronic Entertainment Expo for a few years, AMD is going to be returning to one of their own haunts. This morning the...
15
by Ryan Smith on 5/14/2019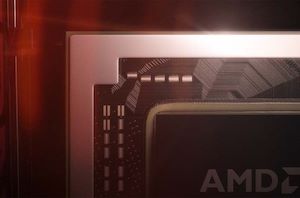 Offering a brief update on the state of future products as part of its post-earnings conference call this afternoon, AMD has confirmed that both their upcoming Rome (Zen 2...
38
by Ryan Smith & Anton Shilov on 4/30/2019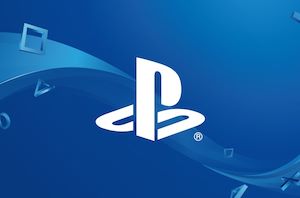 After years of speculation about what could be and what Sony may be up to, the company is finally starting to ramp up the long launch cycle for their...
187
by Ryan Smith on 4/16/2019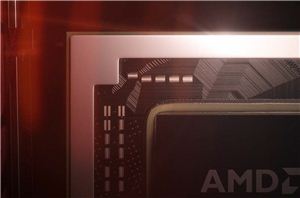 With the announcement that its long-time manufacturing partner (and outright former fab) GlobalFoundries is dropping out of the race for bleeding-edge manufacturing nodes, the second big question of the...
28
by Ryan Smith & Anton Shilov on 8/27/2018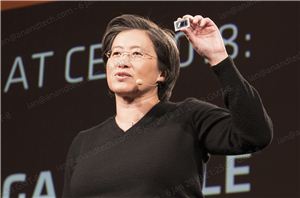 Updated Feb 1st! To mark the start of the annual CES trade show, AMD invited the press in early to sample the latest technologies coming to its portfolio in 2018...
136
by Ian Cutress on 2/1/2018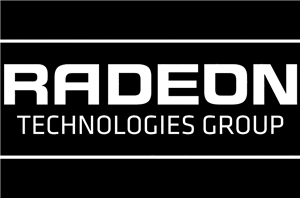 While the big GPU-related announcement out of today's AMD Financial Analyst day was the Radeon Vega Frontier Edition, as part of his presentation, AMD's CTO Mark Papermaster also offered...
21
by Ryan Smith on 5/17/2017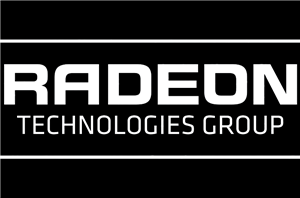 Although AMD's GDC 2016 "Capsaicin" event was primarily focused on game development – it is the Game Developers Conference, after all – AMD did spend a brief moment discussing...
54
by Ryan Smith on 3/15/2016