N5
TSMC this week has announced plans to spend $100 billion on new production facilities as well as R&D over the next three years. The world's largest contract maker of chips says that its fabs are currently working at full load, so to meet demand for its services going forward it will need (much) more capacity. Among TSMC's facilities to go online in the next three to four years are the company's fab in Arizona as well as its first 2nm-capable fab in Taiwan. "TSMC is entering a period of higher growth as the multiyear megatrends of 5G and HPC are expected to fuel strong demand for our semiconductor technologies in the next several years," a statement by TSMC with the Taiwan Stock Exchange reads. "In...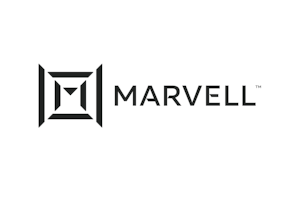 So far we have three products in the market built on TSMC's N5 process: the Huawei Kirin 9000 5G SoC, found in the Mate 40 Pro, the Apple A14...
15
by Dr. Ian Cutress on 11/17/2020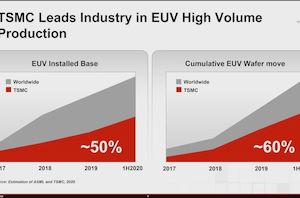 One of the overriding central messages to TSMC's Technology Symposium this week is that the company is a world leader in semiconductor manufacturing, especially at the leading edge process...
32
by Dr. Ian Cutress on 8/27/2020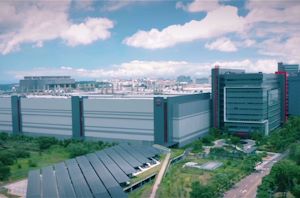 One of the measures of how quickly a new process node gains traction is by comparing how many wafers are in production, especially as that new process node goes...
13
by Dr. Ian Cutress on 8/25/2020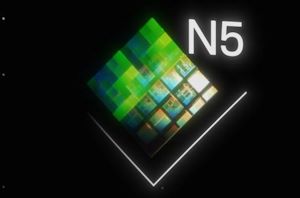 One of the key metrics on how well a semiconductor process is developing is looking at its quantitative chip yield – or rather, its defect density. A manufacturing process...
107
by Dr. Ian Cutress on 8/25/2020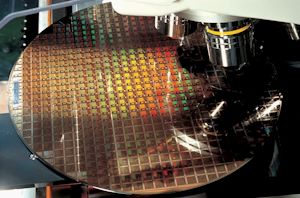 At TSMC's annual Technology Symposium, the Taiwanese semiconductor manufacturer detailed characteristics of its future 3nm process node as well as laying out a roadmap for 5nm successors in the...
58
by Andrei Frumusanu on 8/24/2020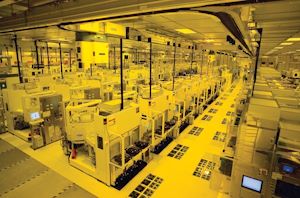 With transistor shrinks slowing and demand for HPC gear growing, as of late there has been an increased interest in chip solutions larger than the reticle size of a...
18
by Anton Shilov on 3/4/2020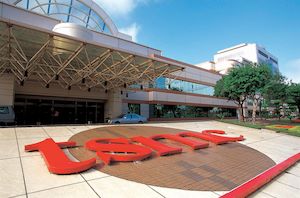 TSMC is on track to begin high-volume production of chips using its 5 nm technology in the coming months, the company said in its conference call last week. While...
40
by Anton Shilov on 1/22/2020
TSMC's 5 nm (N5) manufacturing technology is projected to provide significant benefits when it comes to performance, power, and area scaling, which is why the contract maker of semiconductors...
27
by Anton Shilov on 10/23/2019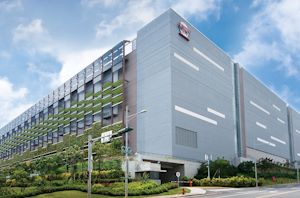 Forecasting strong demand for its 5 nm and 7 nm class process technologies in the coming years, TSMC has announced that it's increasing its capital expenditure for 2019 by...
18
by Anton Shilov on 10/18/2019