LGA1200
One of the biggest names on the extreme overclocking scene is Vince 'K|NGP|N' Lucido, who is highly regarded as one of the best sub-zero overclockers. He is a longtime employee of EVGA, and collaborates exclusively with its hardware team to develop unique overclocking-centric hardware. The latest collaboration is the EVGA Z490 Dark K|NGP|N - a limited edition motherboard with an 18-phase power delivery designed for overclocking. There is also more conventional features such as two PCIe 3.0 x4 M.2 slots, eight SATA ports, U.2 port, with a 2.5 G Ethernet controller and Wi-Fi 6. One of the most interesting elements on the EVGA Z490 Dark is its unconventional desktop design, with just two memory slots mounted horizontally across the top, just above the transposed LGA1200...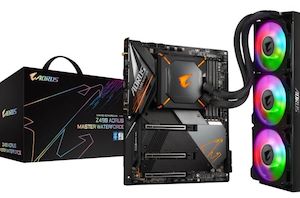 Up until now, GIGABYTE has reserved the monoblock clad WaterForce series for its flagship Aorus Xtreme models. In an interesting move to further enhance the performance of the Intel...
8
by Gavin Bonshor on 8/3/2020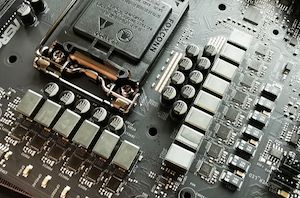 There's no disputing that Intel had a quiet first half of the year, with not much cadence in its product releases, aside from Comet Lake and its associated Z490...
33
by Gavin Bonshor on 7/10/2020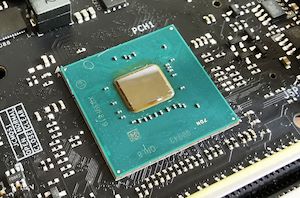 In preparation for the launch of Intel's Z490 chipset and Intel's 10th generation Comet Lake desktop processors, Z490 motherboards are now available to pre-order from various retailers. For entry-level...
32
by Gavin Bonshor on 5/6/2020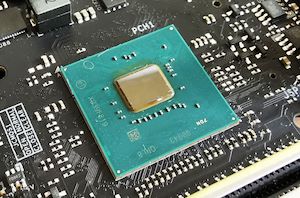 Off the back of the announcement of a substantial amount of Z490 motherboards designed for Intel's 10th generation desktop processors, ASRock Rack has announced a server-focused model. The ASRock...
10
by Gavin Bonshor on 5/5/2020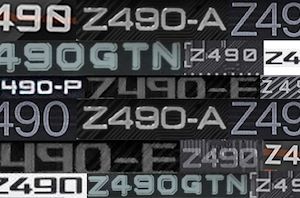 After another long wait for a new Intel platform, Comet Lake and the 400 series finally descends. Here we get a new socket, support for up to 10-cores with...
50
by Gavin Bonshor on 4/30/2020