Gigabyte
One of the most talked-about situations in recent times regarding AMD is current stock availability on its Ryzen 5000 processors. With stock shortages spreading throughout its entire processor range, retailers are struggling to keep up with the current demands. Even Ryzen 3000 prices have risen substantially. As a result, it has had a knock-on effect over motherboard availability, with some X570 models coming in and out of stock sporadically. For users already on the AM4 socket looking to upgrade to Ryzen 5000, vendors have been constantly updating its firmware to support the latest chips on B450 and X470, which does help somewhat. While B450 and X470 currently don't support PCIe 4.0, most of what's being recommended is still on X570 and B550. Here...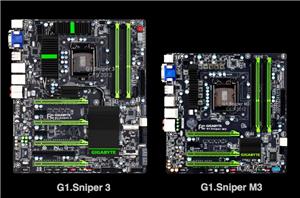 Gigabyte had five of its upcoming 7-series motherboards on display at CES today. While Gigabyte isn't talking about all of the features that will be available at launch, we...
17
by Anand Lal Shimpi on 1/11/2012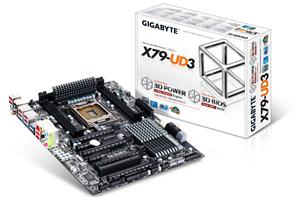 Over the years, Gigabyte has given us some interesting products. More recently in the past 18 months, Rajinder gave their H55N-USB3 motherboard a well deserved recommendation, and more...
40
by Ian Cutress on 12/26/2011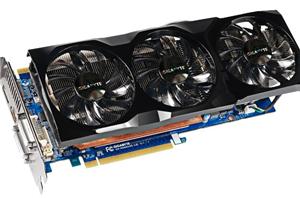 Every time a new GPU launches, it finds its way into half a dozen or more cards from different manufacturers. These manufacturers do their best to differentiate these cards...
21
by Andrew Cunningham on 11/30/2011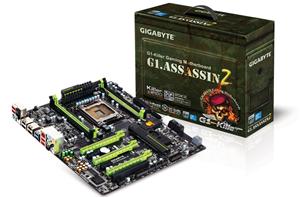 Previously offered on their G1.Sniper board, Qualcomm Atheros announced that their Killer E2100 NIC would once again make an appearance in Gigabyte's top gaming board, the X79-based G1.Assassin 2...
12
by Jason Inofuentes on 11/30/2011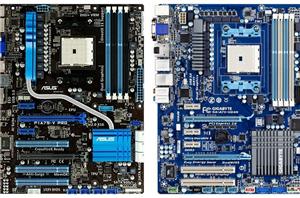 With recent reports showing a profit for AMD from Llano, we can safely say that the processors, and thus the chipsets, are selling. As a result, we have taken...
47
by Ian Cutress on 11/7/2011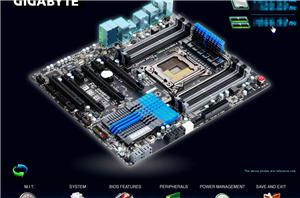 We are getting closer to the launch of Sandy Bridge E and Intel's motherboard partners are eager to get out some early press about their motherboards. We saw a...
27
by Anand Lal Shimpi on 11/4/2011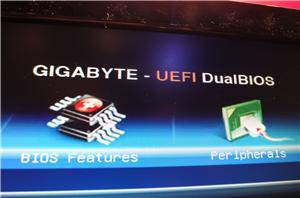 As we mentioned in our X79 coverage yesterday, none of the motherboard manufacturers were allowed to show BIOS/UEFI screenshots out of fear of accidentally disclosing clock speeds. Gigabyte's X79...
7
by Anand Lal Shimpi on 9/14/2011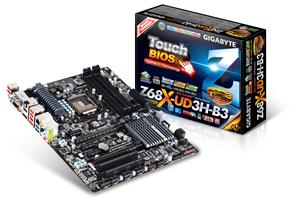 Gigabyte has released their Z68 lineup, and I am going to look at the UD3H - a $170 Z68 board aimed at the mainstream consumer market. The Z68 based...
70
by Brendan van Varik on 7/11/2011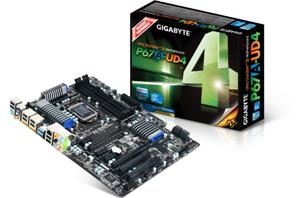 Yesterday Intel announced the largest stop shipment/recall I can remember it ever making (excluding FDIV). The product in question? All 6-series chipsets, a necessary part of any Sandy Bridge...
86
by Anand Lal Shimpi on 2/1/2011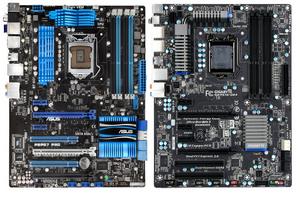 In the world of motherboards and manufacturer competition, the idea is to beat your competitor. To develop the product, with more features, more fancy gadgets, and perform better than...
137
by Ian Cutress on 1/20/2011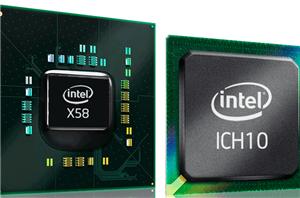 Thus far, we've spent most of 2010 focusing on mainstream segments for our motherboard reviews, there's more of that to come over the next few months starting off with...
54
by Rajinder Gill on 7/15/2010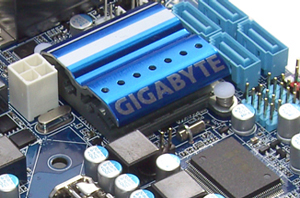 We've been waiting for one of the major players to get their mitts into mini-ITX for Intel's chipsets and finally Gigabyte has delivered with the Intel H55 chipset based...
78
by Rajinder Gill on 6/15/2010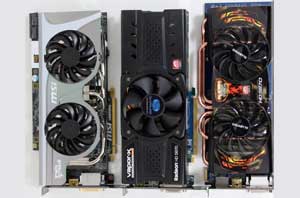 Fans of custom video cards have undoubtedly found themselves a bit disappointed with the Radeon HD 5800 series. Due to a perfect storm of low GPU yields from TSMC...
45
by Ryan Smith on 5/19/2010